July has it all. Trade talk! The Draft! The Hall of Fame Induction Ceremony! The All-Star Game! The regular games! Pierogi figurines (the Pirates are giving those out at PNC Park on July 24)!
What more do you need?
Well, actually, I know what you need. You need to know what happens before it happens. That's why we provide this free, public, predictive service. Just be aware that, while the weather may be hot, my predictions are not. Regardless, here's a ballpark swing at some things that could (at least, conceivably) happen between now and the end of the month.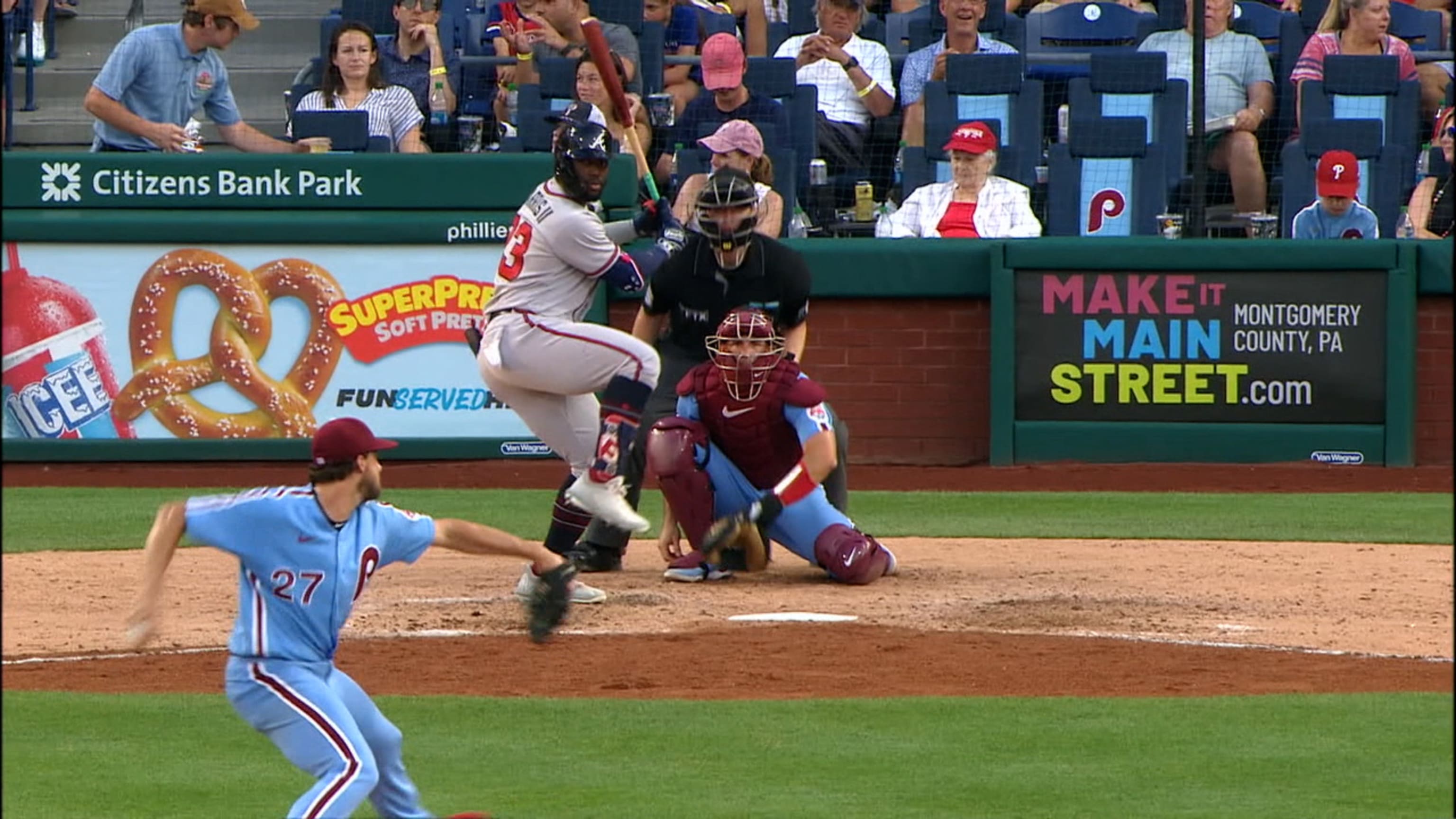 Jun 30, 2022
·
0:26
Michael Harris II's 2-run HR
The Braves will sweep the Mets (July 11-13), and the NL East race will get heated.
There might not be a better and more important series on the July schedule than this one in Atlanta a week before the break. The Mets have been the class of the East all season, but despite, um, predictions to the contrary, they struggled with a particularly difficult June schedule and the continued absence of Max Scherzer and Jacob deGrom. A softer schedule and a pending Scherzer return are big boosts for the Mets, but the Braves, even while navigating foot foibles for Ozzie Albies and Ronald Acuña Jr. and that pool of tears Freddie Freeman left at Truist Park, turned up the heat in the East with a monster month.
A big question: What effect will the returns of deGrom to the Mets and Mike Soroka to the Braves (both could potentially come back in July) have on this race? The NL East obviously won't be decided by three games in July, but this series will be a great barometer of the sizzling setup that awaits us in the second half.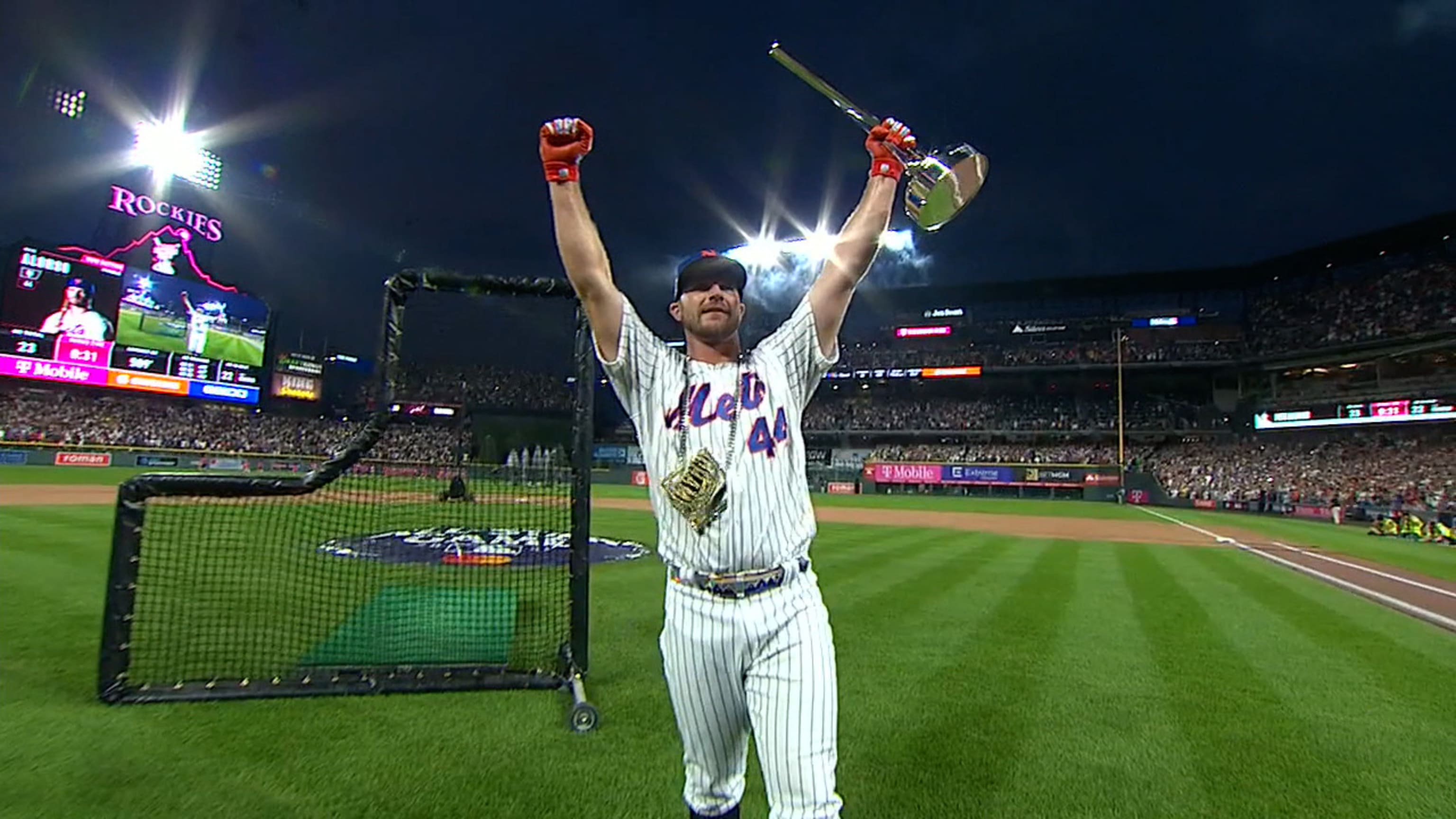 Jul 12, 2021
·
0:49
Pete Alonso wins Home Run Derby
A three-Pete in the Derby.
Maybe this isn't bold, because Pete Alonso, unlike few before him, seems to have mastered the art of the Derby, with a calm and collected tempo, staggering stamina and a healthy amount of cockiness. But while we have had a three-time Derby champ in Ken Griffey Jr. (1994, 1998-99), no one has ever won three straight.
Alonso will do it, completing a tater trilogy that will have seen him conquer not just three Derby fields but three distinctly different fields of play in Dodger Stadium, Coors Field and Progressive Field. Bring on the Polar power.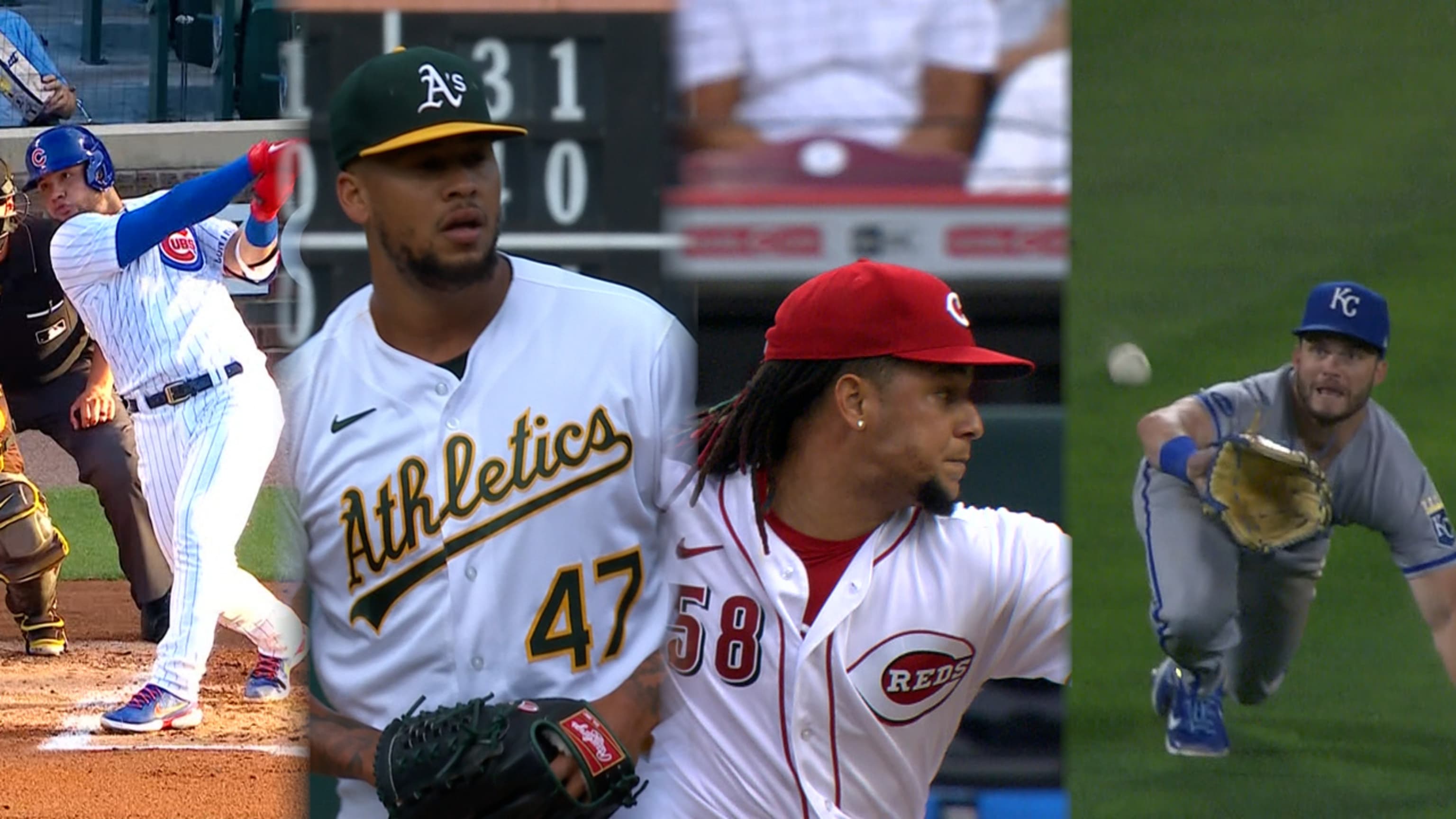 Jun 23, 2022
·
0:31
Players likely to be traded
The Astros will acquire Willson Contreras.
The Trade Deadline is not until Aug. 2, but the swaps will get started this month.
The Astros are great again, because of course they are, and that recent series against the Yankees was proof that we could be in for a fun October. But for the Astros to win another AL pennant and another World Series title, they might need an upgrade behind the plate. Martin Maldonado and Jason Castro are both respected veterans whose work with the pitching staff is not to be discounted. But their combined .138/.212/.247 slash entering Friday is a drag on this lineup.
It's a delicate balance for a serious contender to add a new catcher midseason, and there's a reason big deals of this ilk are rare. But with Michael Brantley dealing with a shoulder issue and Yordan Alvarez day to day after a scary collision with teammate Jeremy Peña, there are ways to utilize Contreras in a hodgepodge catcher/DH role.
Sign up to receive our daily Morning Lineup to stay in the know about the latest trending topics around Major League Baseball.Sign up
The National League will win the All-Star Game.
This is another example of predictive persistence, and one of these years we'll get it right. The NL has not only lost eight straight All-Star games; it only has three victories since 1996 and six since 1987. Exhibition or not, that is an embarrassing track record for the Senior Circuit stars.
But even without knowing the exact composition of the rosters, we have reason to believe the NL can get off the All-Star schneid this summer. The game is taking place at Dodger Stadium for the first time since 1980, and this harkens back to an era in which the AL was the league annually embarrassed on this stage. Back then, the NL was in the midst of a stretch of what would become 11 straight All-Star victories. Between 1960-87, the NL was defeated just four times! So clearly, these things run in cycles, and it says here that the All-Star Game's return to Chavez Ravine will couple with the NL's return to exhibition excellence.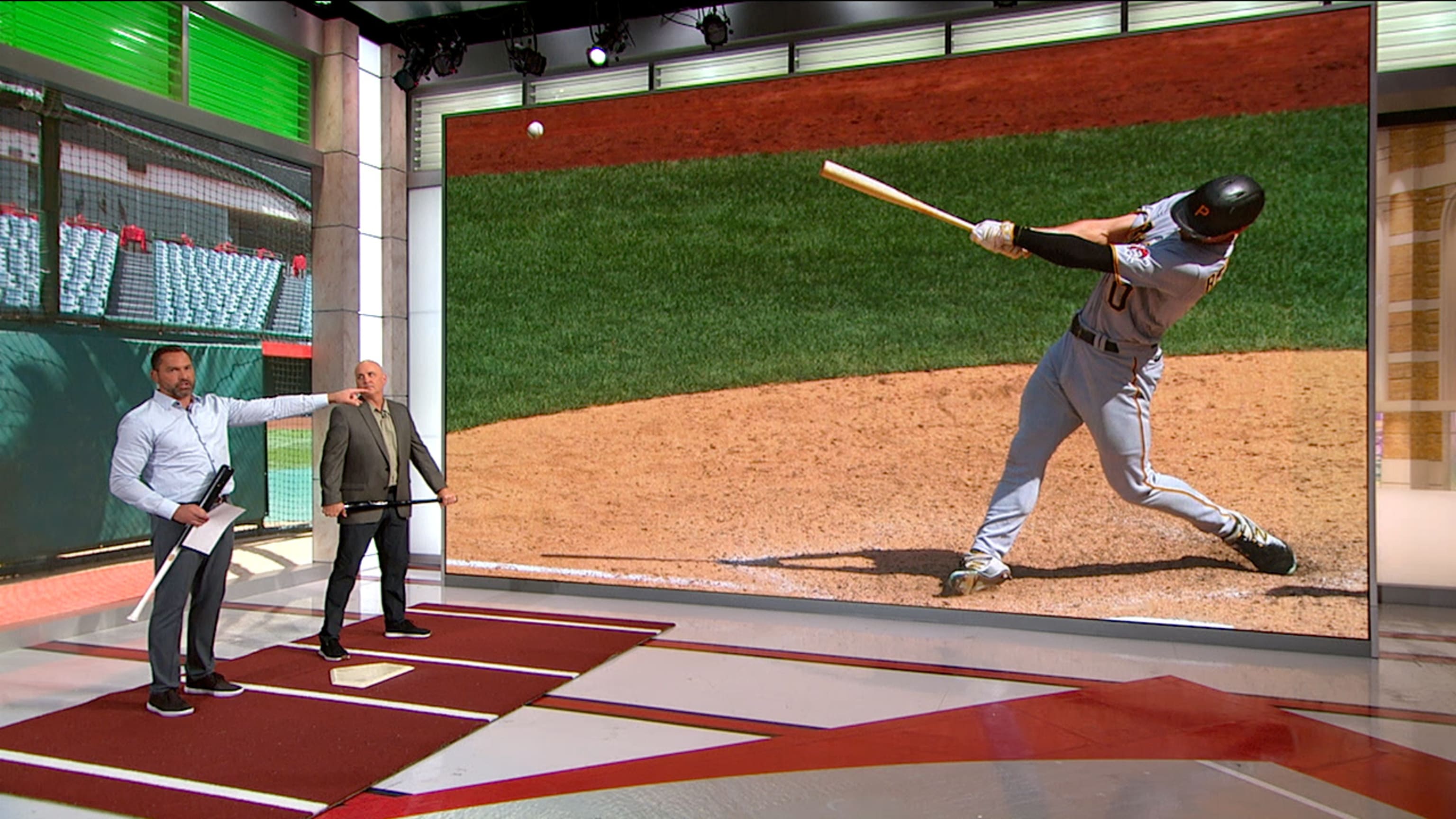 Jun 30, 2022
·
8:36
Bryan Reynolds breakdown
The Yankees will acquire Bryan Reynolds.
The Pirates abstained from trading Reynolds last winter and obviously don't have to trade him now. He's under their contractual control through 2025, and the Buccos have shown in recent weeks that they have the seeds of a very interesting lineup. But the Yankees have the seeds of a 2022 World Series winner, and the 27-year-old Reynolds, who has heated up after a slow start to the season, is a perfect fit to support a Yankees outfield that has gotten dreadful performance from Joey Gallo and help insulate the Bronx Bombers against a potential Aaron Judge departure in the offseason.
Reynolds would allow Aaron Hicks or Judge to move to right field, and his switch-hitting skillset, on-base ability and speed would take this great lineup to another level. If that means building a trade package around top prospects like Oswald Peraza and Jasson Dominguez, so be it. The Yankees have every reason to seize this moment.
A three-way tie for first in the NL West!
With the Dodgers banged up and Fernando Tatis Jr. still a couple weeks from swinging a bat, don't put it past the Giants to make the NL West race even more interesting than it already is. San Francisco hasn't been closer than three games back in the West since mid-May and the rotation beyond Carlos Rodon and Logan Webb has been suspect. The Giants had a tough early season schedule, but a split against the lowly Tigers this week didn't inspire much confidence. On paper, there is not a lot of reason to expect the Giants to enjoy a midsummer surge … but that's probably why it will happen.
These aren't quite the "cockroaches" of 2010, 2012 and 2014, but the Giants of recent vintage have had a way of exceeding our expectations. I would expect Giants president of baseball operations Farhan Zaidi to be proactive in the trade market (Contreras would be just as good a fit here as in Houston), but it's also worth noting that Alex Wood, Alex Cobb and Anthony DeSclafani all have expected ERAs more than a full point lower than their actual ERAs, so perhaps luck will even out on the pitching front and the Giants will get the sort of results we expected from that rotation group as a whole.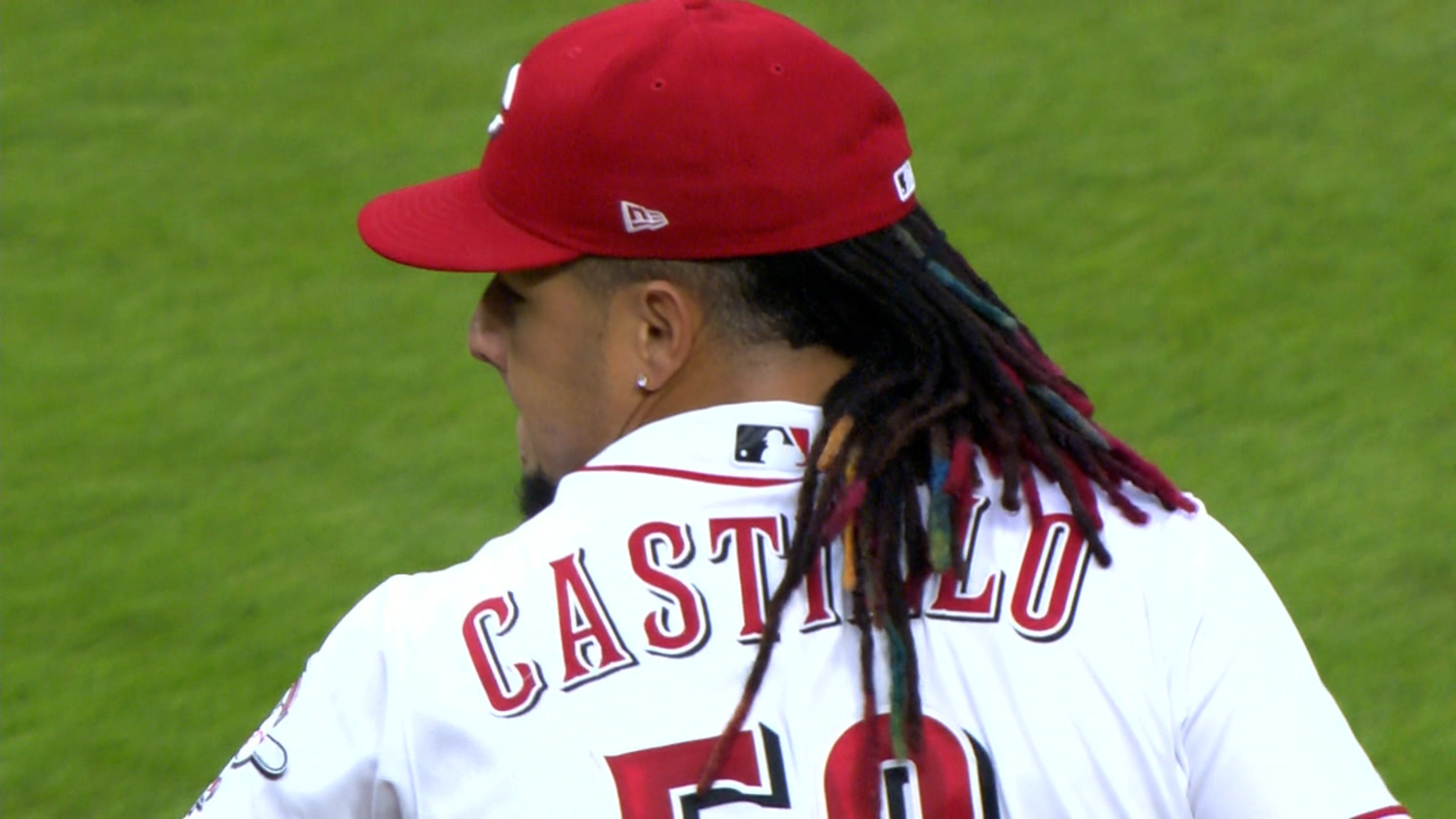 Jun 22, 2022
·
0:48
Luis Castillo fans six
The Guardians will acquire Luis Castillo.
Maybe this isn't the way it goes down, but this inclusion is just a means of pointing out that a surprise contender with one of the game's lowest payrolls and a surplus of ready or near-ready position players, is not to be discounted in this trade market. We've seen the Chris Antonetti-led front office make big splashes for controllable talent under similar circumstances (2011 with Ubaldo Jimenez and 2016 with Andrew Miller). The rotation has traditionally been Cleveland's strength, but this year it has been a bit of a disappointment, ranking 19th in the Majors in ERA. Shane Bieber is the only member of the unit to have an ERA+ significantly better than league average.
Castillo is under control through 2023, and his numbers are even better than in his All-Star season in 2019, with above-average whiff, barrel and fastball spin rates. He will be highly coveted at this Deadline, but the Guardians would certainly have the pieces to be the top bidder if they are willing to build a deal around an intriguing young infielder like Gabriel Arias, Brayan Rocchio or Tyler Freeman.
Jun 23, 2022
·
2:59
Frankie Montas strikes out eight
The Rays will acquire Frankie Montas … and we really mean it this time.
I predicted here that the Rays would jump the market for Montas in May. Didn't happen.
I insisted the deal still made sense and would happen in June. Didn't happen.
Admire my persistence, scoff at my stubbornness or laugh at my ineptitude if you must, but a captain must go down with his ship … even if that ship is not really worth saving. Actually, at this point, the banged-up Rays have needs larger than the rotation, where Shane Baz recently returned and where Shane McClanahan is making an AL Cy Young bid. They would be an interesting fit for Contreras, for instance. The team that might need Montas most at this stage is the Cardinals, given that Jack Flaherty is back on the shelf after a brief and uninspiring return to their rotation. Again, though, consistency matters in baseball, even if that consistency relates to incorrect predictions. Frankie Montas will be traded to the Rays in July, because obviously his market can't drag into August …
Oh, wait, it can. Darn.
The Rangers will be in a playoff spot at month's end.
Texas entered the month two games below .500, and, even after the big signings of Corey Seager and Marcus Semien, very little was expected from this rebuilding ballclub this season. The Rangers, though, are a respectable 29-26 since the start of May, and had they just fared better in one-run games (they are 4-15), their season would take on an entirely different tone.
That can happen this month, if only because a schedule featuring 21 games against other sub-.500 squads affords them the opportunity to hang around the AL playoff race (not the AL West race, mind you … that's over) longer than anybody anticipated. Meanwhile, the Rays, Red Sox and Blue Jays have a healthy dose of games against … each other this month, potentially diluting their win totals and allowing a team like Texas to sneak into the mathematical mix. The Rangers could be an interesting team at the Trade Deadline, having already tried to accelerate their route to contention in free agency last offseason.
Kumar Rocker will get drafted by the Padres … and debut soon thereafter.
It will be fascinating to see how high Rocker goes a year after the Mets took him at No. 10 and contract talks between the two sides broke down over concerns about the health of his right arm. After pitching well in independent ball the past month in front of some eager eyes (including those of San Diego GM AJ Preller, who flew across the country for Rocker's pro debut in Troy, N.Y.), Rocker could go in the top half of the first round yet again.
The Padres have a pick at No. 15 overall, and that's an organization that is not afraid to roll the dice. Given that the club is embroiled in a bitter battle for the NL West and has every incentive to get back to October this year, you couldn't put it past the Padres to accelerate Rocker's timetable and take advantage of his live arm by putting him in a relief role. OK, so that definitely won't happen by the end of July, but it's conceivable by the end of the season.