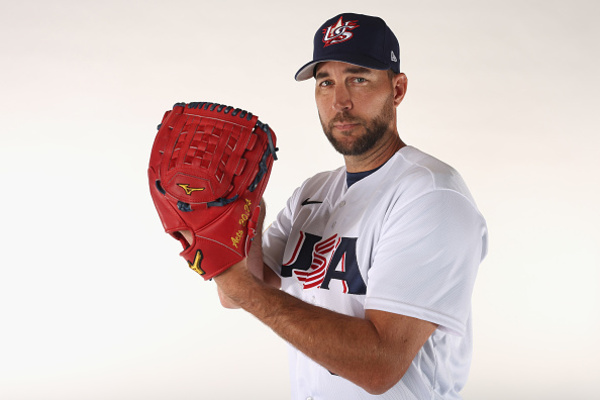 By Conor Liguori
World Baseball Network
Adam Wainwright will start Team USA's first game of the World Baseball Classic on Saturday against Great Britain. Wainwright celebrated his 41st birthday this past August, and is the oldest player on the USA roster.
Wainwright was drafted by the Atlanta Braves in 2000, and made his Major League Baseball debut with the St. Louis Cardinals in 2003. Since then, he has put together an impressive career resume. He is a three-time all-star, two-time Gold Glove Award winner, and World Series Champion. This will be his first time participating in the World Baseball Classic.
Wainwright pitched to a 3.71 ERA in 191.2 innings in 2022 for St. Louis. As he has aged, his strikeout numbers have remained considerably consistent. At 25-years of age, Wainwright struck out 136 in 202 innings. Comparing that to his age 37 season, he struck out 153 in 171.2 innings. Even with less velocity, he has been able to remain effective.
Team USA had multiple starting pitcher options for game one, but Wainwright is the savvy veteran. He has pitched in 29 postseason games with the St. Louis Cardinals, including five appearances in the World Series. Lance Lynn, who could receive the nod for USA's second game against Mexico, is the next closest in terms of postseason experience, with 27 appearances.  
Wainwright will have to be wary of Trayce Thompson in the Great Britain lineup. The outfielder had an outstanding second-half of the season with the Los Angeles Dodgers, hitting 13 home runs in 74 games. Thompson ended the season with a .860 OPS. His good play earned him a one-year, $1.45 million dollar deal with Los Angeles.
USA and Great Britain will face off on Saturday March 11, at 9 p.m. ET on Fox. The game will be played at Chase Field, home of the Arizona Diamondbacks.