Uncharacteristic sloppy play catches up to Dodgers in nightcap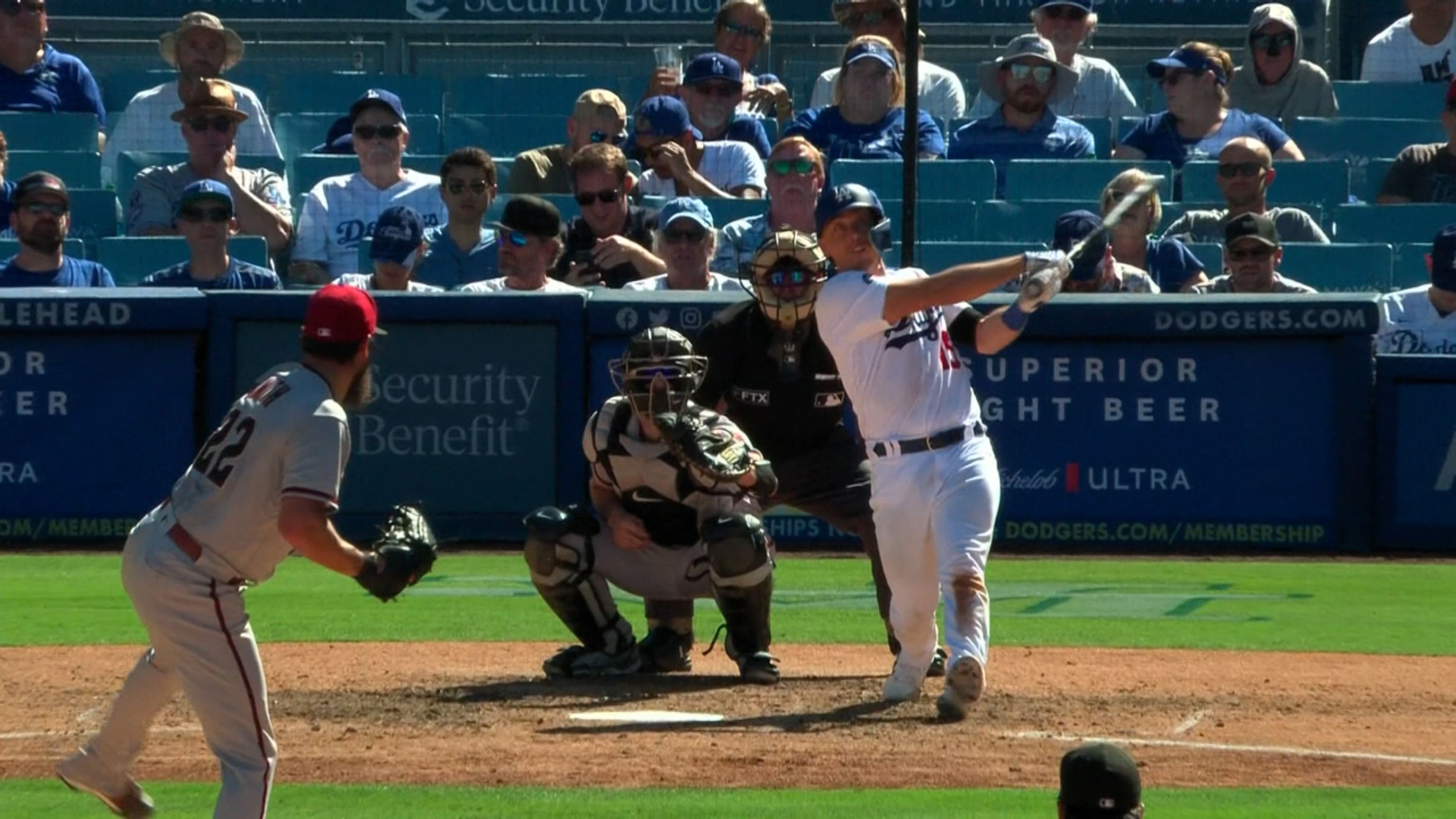 LOS ANGELES — Over the next two and a half weeks, the Dodgers are going to be their own biggest opponent.
With the NL West already in the bag, the Dodgers don't have much to play for, aside from records and clinching home-field advantage throughout the postseason, which should happen barring a disastrous end to the regular season.
Their season-long dominance got them to this point. Now, the challenge is to guard against any potential complacency. This team has shown it isn't any ordinary team. But on Tuesday, the Dodgers had an uncharacteristic day, committing six errors to split the doubleheader against the D-backs, which ended with a 5-2 loss at Dodger Stadium.
"We didn't play good baseball," Dodgers manager Dave Roberts said. "That first game, we kind of stole that one and then the second game, it's hard to win a baseball game when you give up outs, give up bases and it was just a sloppy game."
In the first game of the rare home doubleheader, the Dodgers sleepwalked for seven innings. They made a few errors on defense, pairing that with a couple more close calls. At one point, star shortstop Trea Turner was hit by an errant throw from the outfield.
But the Dodgers overcame those sloppy defensive plays, using a five-run eighth inning to come away with a 6-5 win in Game 1 of the doubleheader.
"When you play a game, you don't like to get beat as a competitor," said Austin Barnes, who got the rally started in Game 1 with a two-run homer. "That's the identity of our team. We're not going to give up or quit on games. … It's not easy to win baseball games."
Sep 20, 2022
·
0:23
Austin Barnes' two-run homer (8)
Michael Grove got the start in Game 1 and he was followed by Ryan Pepiot, who served as the 29th man on the roster. Grove and Pepiot pitched well and kept the Dodgers in the game despite that unusually sloppy defense. Freddie Freeman made a couple of mistakes at first base, as did Miguel Vargas out in left field, a position he didn't pick up until earlier this season.
Luckily for the Dodgers, they were able to capitalize on a series of mistakes from the D-backs' defense, particularly third baseman Josh Rojas. Vargas' dribbler that got past Rojas ultimately served as the go-ahead play for the Dodgers.
"Any team has a better opportunity when you're getting four or five outs in an inning," Roberts said. "But I do think that we do as good a job as anybody to capitalize."
Turns out Roberts was right. Giving a team extra outs can be deadly. But in Game 2, it was the D-backs who had the better opportunity after being given extra outs by the Dodgers' defense. Turner's throwing error in the second inning got the D-backs on the board. Mookie Betts and Tyler Anderson, who allowed three runs (none earned) over six innings in his return from the paternity list, also combined for a pair of errors in the sixth.
"I think overall personally I felt pretty good, but I just turned into a one-man Bad News Bears there in the sixth inning, which could've been the difference here," Anderson said. "Other than that, I feel like some weird things happened."
Initially, Roberts didn't agree when asked if his team had come out flat and played sloppy in the first game. The players and the performance on the field said otherwise.
A few hours later, Roberts' tone had changed. The four errors in Game 2 were a season high for the Dodgers and the most since July 2, 2021, against the Nationals. This time, they weren't able to overcome their mistakes, ending the night on a more sour note.
The Dodgers, who have, for the most part, played solid defense this season, are hoping Tuesday was an anomaly. They understand they can't afford their defense to take a hit in October.
"Clearly when you watch the baseball game, it was sloppy and it wasn't focused," Roberts said. "Let's just hope it was just a day we can turn the page on."