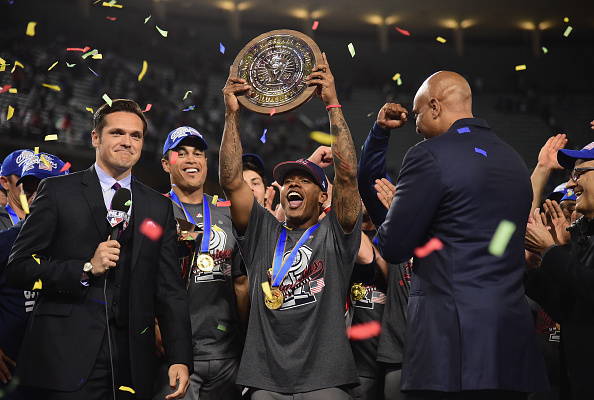 By Conor Liguori
World Baseball Network
Puerto Rico's starting pitching rotation seems to be set in stone just two days away from the start of play in Pool D, where they will compete in Pool D alongside Venezuela, Dominican Republic, Israel, and Nicaragua. 
Chicago Cubs right-handed pitcher Marcus Stroman will start Puerto Rico's first game against Nicaragua. Stroman was named WBC MVP in 2017 for his performance with team USA. He threw six scoreless innings in the championship game to lead USA to a 8-0 win over Puerto Rico. Stroman recorded a 3.50 ERA in 138.2 innings last season with Chicago.
Toronto Blue Jays starter Jose Berrios will start game two against Venezuela. Berrios is a two-time All-Star, but had his fair share of trouble in 2022. He led the American League in both hits (199), and earned runs (100). Berrios gave up 29 home runs last over the last Major League Baseball season, so limiting fly balls in the World Baseball Classic will be pivotal to keep Puerto Rico in the tournament.
Jose De Leon is scheduled to start game three against Israel. Leon made his major league debut in 2016 with the Los Angeles Dodgers, but has only appeared in 21 games since then. Leon started the 2022 season at Triple-A Buffalo in the Toronto Blue Jays organization, but was subsequently sent down to Double-A New Hampshire and later to rookie ball. He recorded a 4.05 ERA in 13.1 innings across all levels.
As it stands, either Dominic Hamel or Hector Santiago will start Puerto Rico's final game of pool play against the Dominican Republic. Hamel is a member of the New York Mets organization, and would be the younger option at just 24 years of age. He played for the St. Lucie Mets of the Florida State League in 2022 and struck out an impressive 71 hitters in 63.1 innings of work. Hector Santiago is 35-years-old, and has 10 years of MLB experience. He last pitched in 2021 with the Seattle Mariners in a relief role and had a 3.42 ERA in 26.1 innings.
The Puerto Rico starting pitching is backed by a very strong bullpen. Jorge Lopez of the Minnesota Twins is lined up to be the set-up man, and would have been the closer if it were not for Edwin Diaz, who is fresh off one of the most dominant seasons from a reliever in MLB history with the New York Mets. Duane Underwood Jr. of the Pittsburgh Pirates should see the bulk of long-relief innings for Puerto Rico due to the 65-pitch count limit in pool play.
Puerto Rico will play their first game of the World Baseball Classic against Nicaragua on Saturday, March 11 at 12:00 p.m. ET on FS2. The game will be played at LoanDepotPark, home of the Miami Marlins.