Contreras logs clutch hit in 9th with parents watching him in bigs for first time
ATLANTA — William and Olga Contreras have seen one of their sons earn two All-Star selections and establish himself as one of baseball's top catchers. Now, they can proudly say they have also seen their younger son produce one of the first great moments of his young Major League career.
Approximately 20 minutes after tallying a walk-off single that gave the Braves a wild 6-5 comeback win over the Phillies on Tuesday night at Truist Park, William Contreras proudly talked about his family. This was the first big league game his parents had ever seen him play. And his older brother, Cubs catcher Willson Contreras, was enjoying the moment from afar.
"It's beyond emotional," the walk-off hero said through an interpreter. "I'm just ready to get out of here and go home with them."
May 25, 2022
·
1:44
Contreras on his walk-off hit
When Contreras and his parents reminisce about this great moment, they will draw memories from a great comeback. Bryce Harper gave the Phillies a one-run lead when he hit a one-out, two-run homer off closer Kenley Jansen in the top of the ninth. But chaos reigned after Jansen blew a second save opportunity in less than a week.
Dansby Swanson began the bottom of the ninth with an opposite-field double and scored when Phillies center fielder Roman Quinn allowed Ronald Acuña Jr.'s routine fly ball to drop. Acuña advanced to second on the error and scored when Contreras followed with his game-ending liner to center — his first career walk-off hit.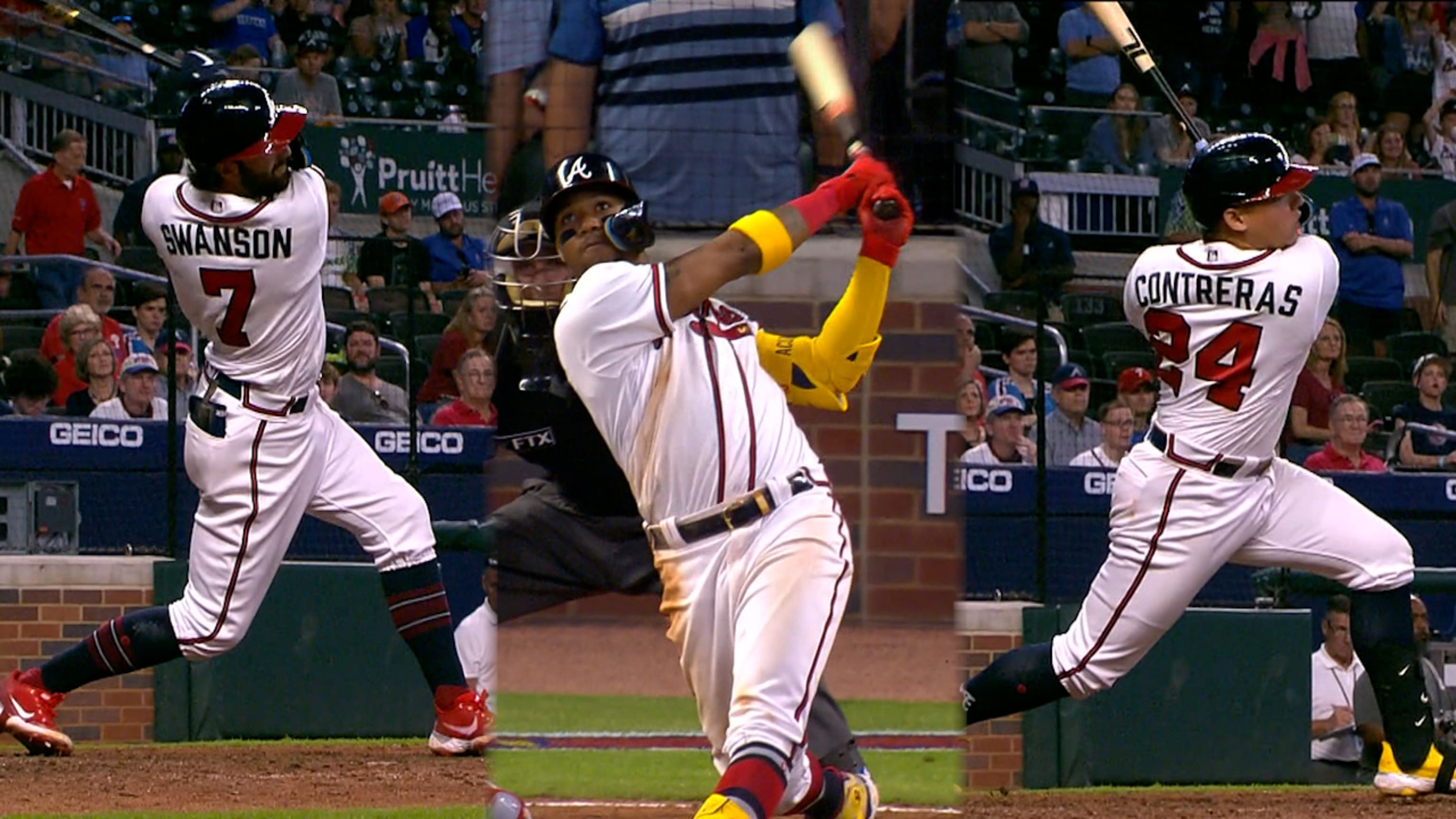 May 24, 2022
·
1:46
Braves come back in the 9th
"It felt like, 'This is the moment right here," Contreras said. "I looked at Ronald and kind of motioned to him like, 'This is it, we're going to win it right here. So be ready.' Fortunately, we were able to do it."