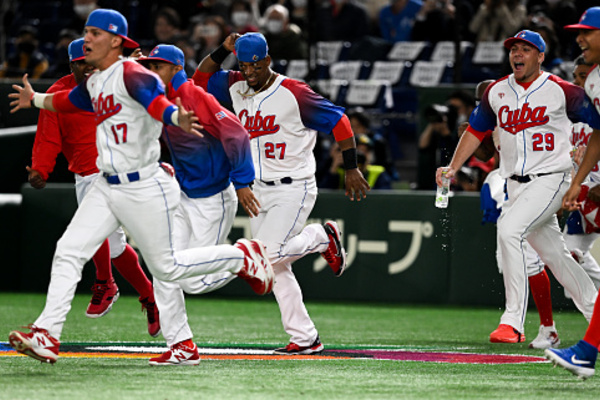 Staff Reports
World Baseball Network
In what can only add to the wild atmosphere surrounding loanDepot Park for the 2023 World Baseball Classic, Cuba defeated Australia in a World Baseball Classic semifinal Wednesday morning and will be coming to Miami.
Juan Moncada had a double, two walks, and a run scored, as Cuba defeated Australia 4-3 at the Tokyo Dome and will travel to Miami to play in a World Baseball Classic semifinal against an opponent to be determined on March 19 or 20. 
"That was difficult game. It was a close game. We were just ahead one run thanks to Martinez. Two relievers did a great job, two of them, they pitched in Japan, as well as our starter did a great job as well," said Cuba manager Armando Johnson following the game.
Cuba took a 2-1 lead in the bottom of the fifth on Alfredo Despaigne's sac fly that scored Roel Santos. Cuba added two more when Yoelkis Guibert hit a two-run single that score Moncada and Luis Robert to make it 4-1.
"The Cuban baseball fans are so emotional right now. They have been waiting for a long time at the moment," Johnson said. "Everybody loves baseball so much and they cheered us so well. So this is the new page, new chapter that we could go forward. This team, we had a lot of hard workouts and we succeed in moving forward to the semifinals."
Australia drew within one in the top of the sixth on Rixon Wingrove's two-run homer to left that cut the deficit to one, but in the final three innings, Australia mustered just two baserunner on walks in the eighth by Logan Wade and Robbie Perkins.
Raidel Martinez struck out two and retired the side in order in the ninth to earn the save for Cuba.