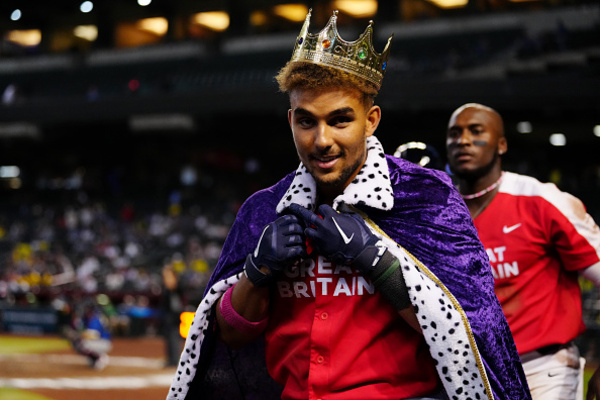 Staff Reports
World Baseball Network
For Great Britain, Monday's win over Colombia might be the biggest win for the British against the Spanish-speaking world since Lord Nelson won the battle of Trafalgar in 1805.
It might be a bit of an exaggeration, but Great Britain, which had to qualify to get in the 20-team field for the 2023 World Baseball Classic, earned the biggest win in the nation's history, beating Colombia 7-5 in Pool C play at Chase Field in Phoenix, Arizona.
Seattle Mariners catching prospect Harry Ford led Great Britain to victory with a two-run homer in the bottom of the seventh, giving Great Britain a 7-3 lead that held up. Ford also had a stolen base and four RBI in the win.
Ford, the No. 1 prospect in the Mariners organization according to MLB.com, has two home runs in the World Baseball Classic and has enjoyed the experience.
"It's incredible, we've just gone out there and played our game," Ford said. "And to be embraced by [the Great Britain fans]and for them to love us so much — the energy, maybe not a lot of people, but the people that do come bring, it's been special."
Colombia got a solo homer from Dilson Herrera in the top of the ninth, and got within two when Harold Ramirez scored on a Reynaldo Rodriguez ground out. But Meibrys Viloria whiffed on two changeups and a heater from Great Britain's Ian Gibaut, who secured a six-out save in the biggest win British baseball has ever seen.
The loss put Colombia in a three-way tie for second place in Pool C at 1-1. They'll face Canada Tuesday at 3 p.m. ET on Fox Sports 2. Great Britain improves to 1-2, and will face Mexico Tuesday night at 10 p.m. ET on Fox Sports 1.