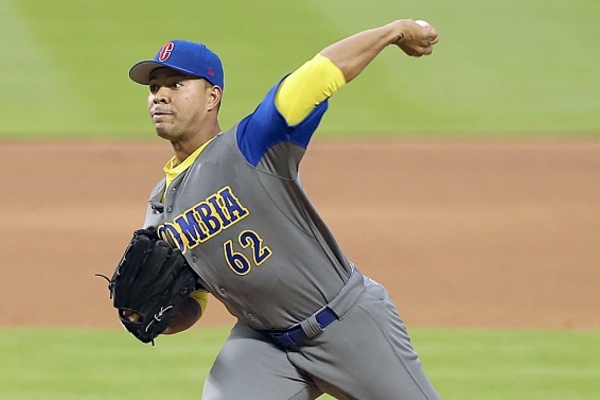 By Matthew Tallarini
World Baseball Network
New York Mets starting pitcher Jose Quintana announced last night on his Instagram that he has withdrawn from the World Baseball Classic with Colombia due to left side back tightness
The problem came up during in his second appearance against the St. Louis Cardinals of the spring and Quintana will undergo further tests today. Luis de Avila will replace Quintana for Colombia.
Quintana made two starts during spring training, getting roughed up for five runs after recording just two outs on February 28 and pitching a scoreless inning before being pulled yesterday.
Colombia Manager Jolbert Cabrera will most likely assign Nasbli Crismatt as the first game starter for the World Baseball Classic against Mexico on Saturday at Chase Field in Phoenix at 2:30 p.m. EST on Fox.
Colombia pitching coach Walter Miranda will have to evaluate his starting pitching rotation this week during the start of Pool C in the 2023 World Baseball Classic. Tayron Guerrero, Revier Sanmartin and Julio Teheran will be great options for Colombia to staff against the United States, Canada and Great Britain out in Phoenix.
Quintana will be focused on his health to start the season on Opening Day for the Mets. Mets manager Buck Showalter will account for what he sees with Justin Verlander, Kodei Senga, and Max Scherzer during the rest of spring training.
The New York Mets will play the Miami Marlins on the road March 30 at 4:10 p.m. EST to open up the Major League Baseball regular season.