Adolis Garcia of the Texas Rangers reacts after hitting a two-run home run during the sixth inning against the Boston Red Sox at Fenway Park on July 05, 2023 in Boston, Massachusetts. (Photo by Nick Grace/Getty Images)
By Conor Liguori
World Baseball Network
The 2023 MLB All-Star Game at T-Mobile Park in Seattle, Washington, featured 32 internationally-born players. There were 19 on the American League roster and 12 on the National League roster. The Dominican Republic had the highest number of representatives (11), followed by Cuba (eight), Venezuela (six), Curacao (two), Japan (two), Canada (two), and Puerto Rico (one). 
All 31 international players earned their spots at the Midsummer Classic with their exceptional play during the first half of the season. But which players have been the best of the best this MLB season?
Here are the 10 best internationally-born players through the first half of the 2023 season.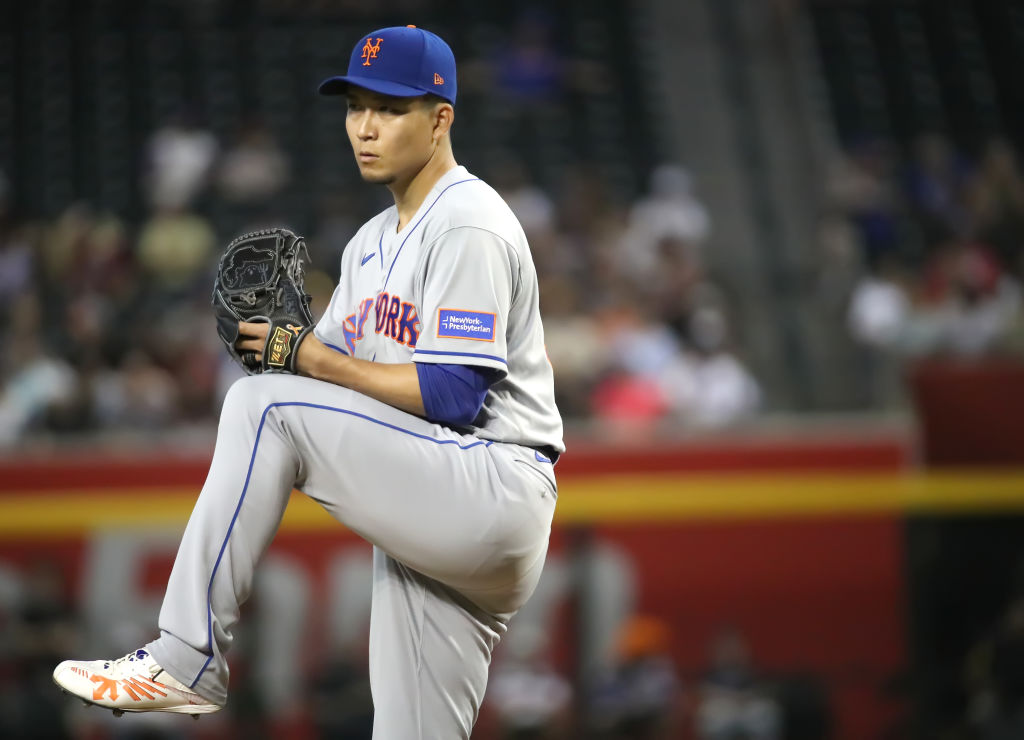 10. Kodai Senga, SP, New York Mets
The Japanese right-handed starting pitcher was elected as an All-Star in his first professional season in MLB with the New York Mets. His high strikeout rate (11.3 K/9) and reliability to pitch deep into games have made him the best starter for the Mets thus far. Senga spent 11 seasons in Nippon Professional Baseball with the Fukuoka Softbank Hawks and had a 2.42 ERA in 1,089 innings. Senga will be a crucial component down the stretch for New York as they look to get back into the postseason hunt.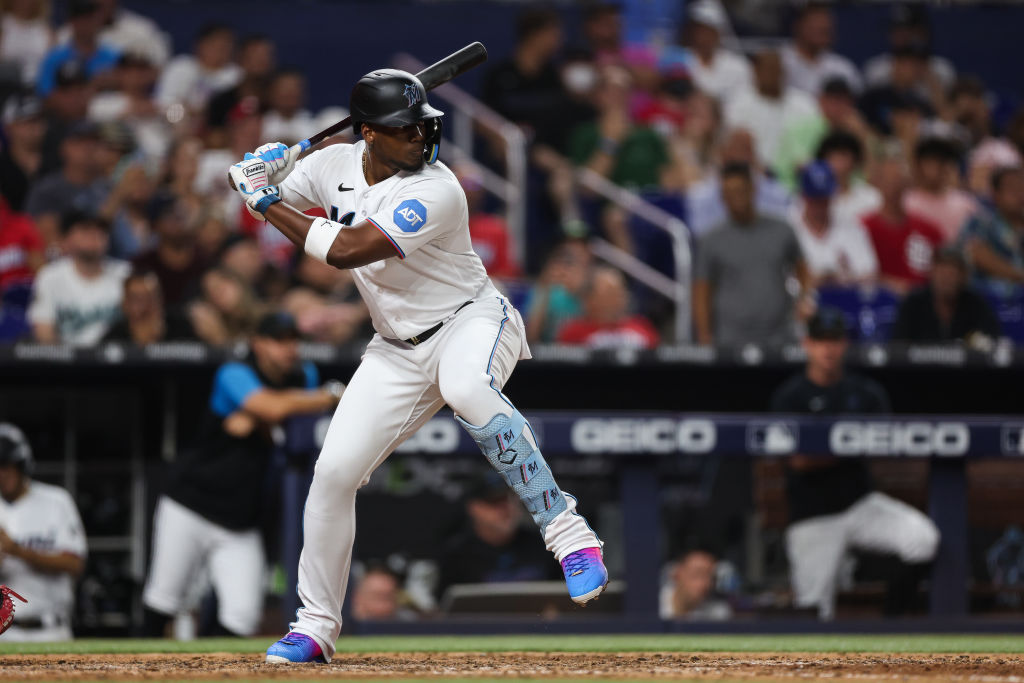 9. Jorge Soler, DH, OF, Miami Marlins
Jorge Soler was born in La Habana, Cuba, and has become one of the most powerful home run hitters in Major League Baseball. He was a first-time All-Star in 2023, even after a monster 48-home run season in 2019 with the Kansas City Royals. Soler began his professional baseball career at 17 years old in 2009 with Vaqueros de La Habana in Serie Nacional de Béisbol, the top professional baseball league in Cuba. Since then, he has played with four different MLB organizations and won the 2021 World Series MVP with the Atlanta Braves. Soler has 23 home runs and a .876 OPS in 88 games this season with the Miami Marlins.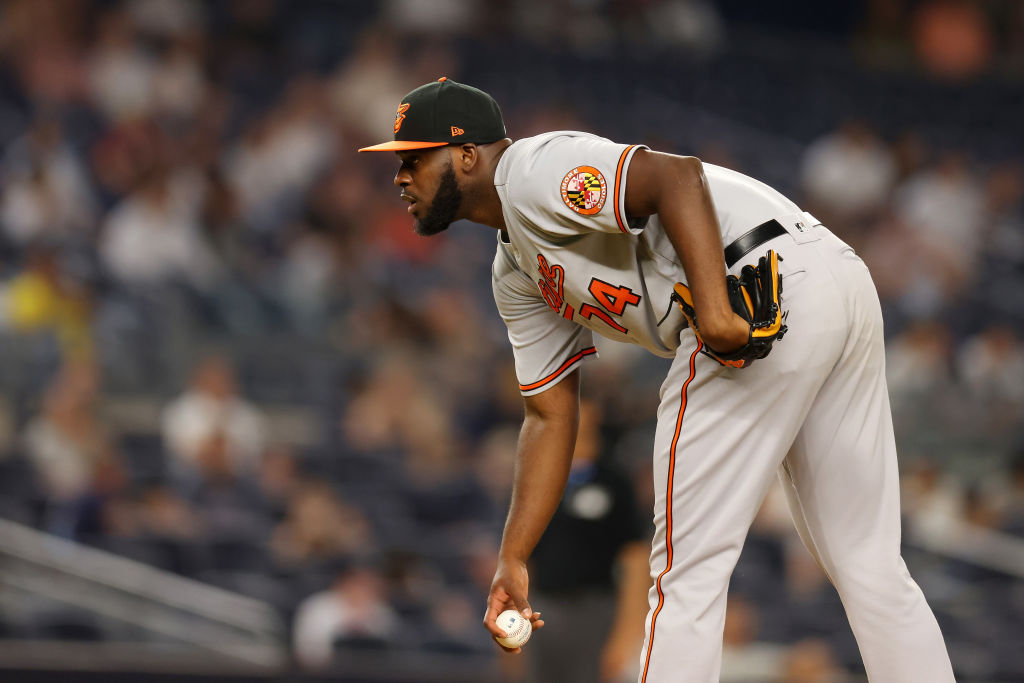 8. Felix Bautista, RP, Baltimore Orioles
Is there anyone more dominant than Felix Bautista on the mound? The 28-year-old from the Dominican Republic has quickly become one of the best relief pitchers in all of baseball in just his second season. Bautista has 84 strikeouts in 42 innings this season for Baltimore and a 1.07 ERA at the break. Bautista pitched in three games with Leones del Escogido in 2021 in the Dominican Republic Professional Baseball League, Liga de Béisbol Profesional de la República Dominicana. After that winter season, he was called up to the big leagues in 2022 by the Baltimore Orioles.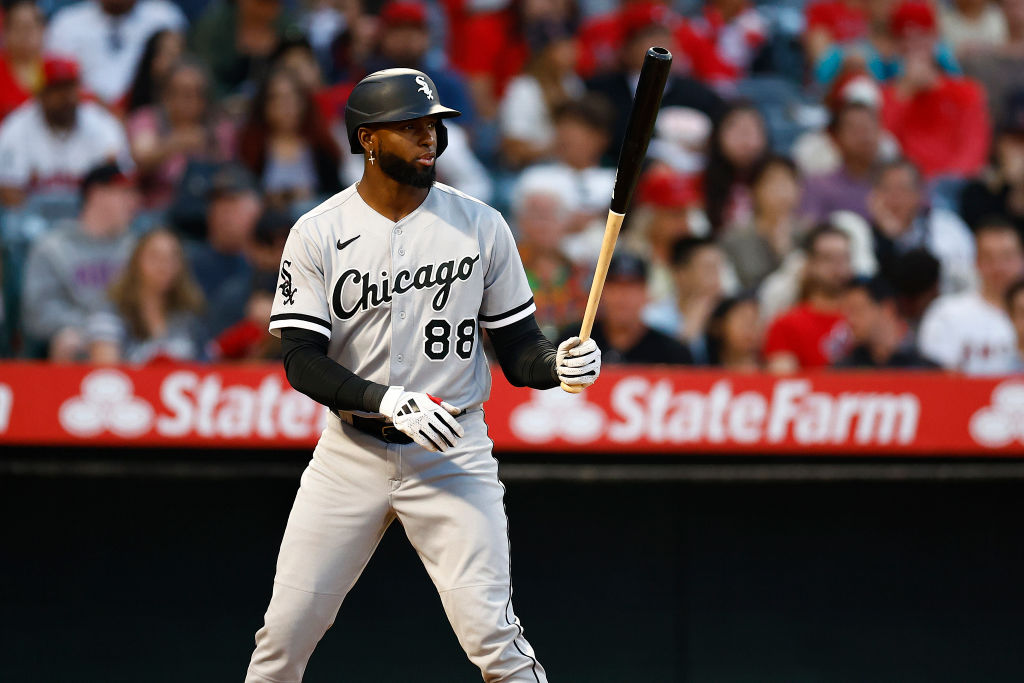 7. Luis Robert Jr., CF, Chicago White Sox
Luis Robert Jr. is a major bright spot on an otherwise struggling Chicago White Sox team. The 25-year-old centerfielder from Cuba hit 26 home runs in the first half of the season, and was the No. 1 seed in the 2023 Home Run Derby. Robert spent four seasons in Serie Nacional de Béisbol with Tigres de Ciego de Avila, starting in professional baseball when he was 15 years old. He defected from Cuba in November of 2016, and officially signed with the White Sox in May of 2017. Robert's athleticism and strength makes him not only a top international player, but a top player in Major League Baseball.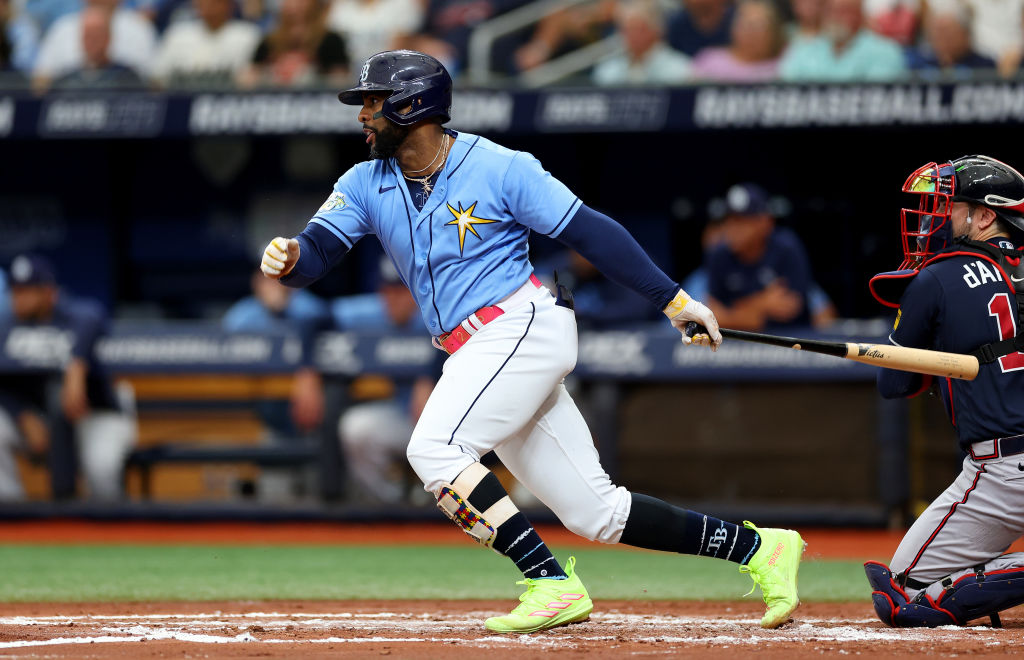 6. Yandy Diaz, 3B, 1B, Tampa Bay Rays
Yandy Diaz has emerged as one of the more underrated position players in baseball, but not for long. Diaz was the starting first baseman for the American League and leads all AL hitters with a .408 on base percentage. Diaz defected from Cuba in 2013, and signed with the then Cleveland Indians for $300,000. Before coming to the United States, Diaz played three seasons with Naranjas de Villa Clara of Serie Nacional de Béisbol. Diaz hit 13 home runs in the first half of the season, and needs two more to set a career- high. His offensive production has helped the Tampa Bay Rays maintain a sizable lead for first place in the American League East.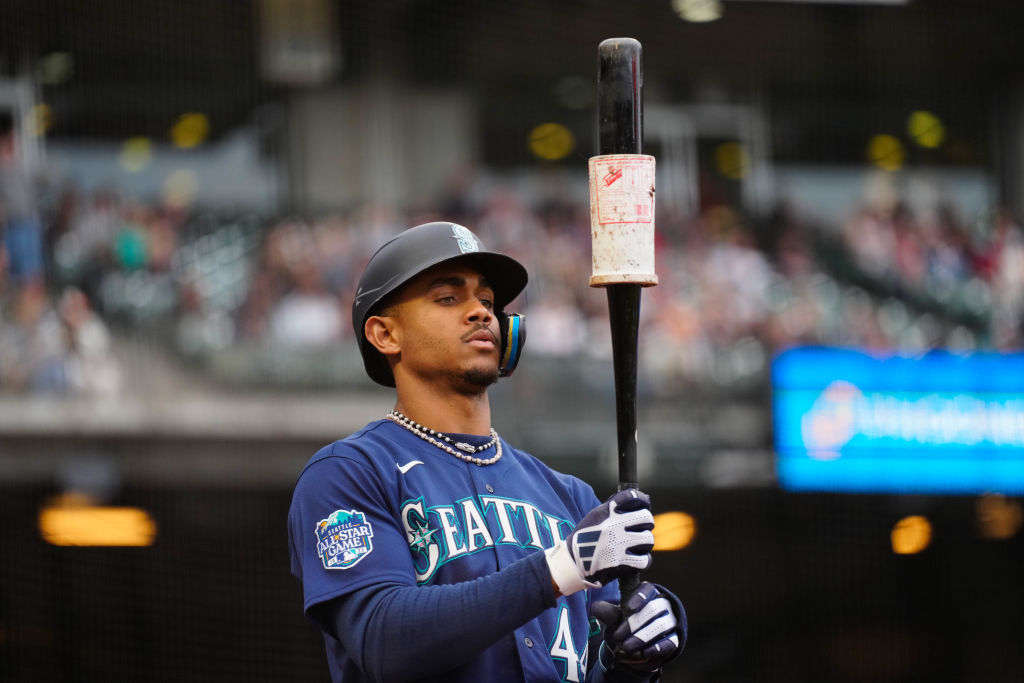 5. Julio Rodriguez, OF, Seattle Mariners
There has been some regression this season for Julio Rodriguez at the plate, but his potential is otherworldly. Rodriguez spent the winter of 2021 in Liga de Béisbol Profesional de la República Dominicana with Leones del Escogido, and signed with the Mariners as an international free agent in 2017. His speed on the basepaths and above average defense in centerfield makes him more valuable than most, even when he has offensive struggles. Rodriguez is a two-time All-Star at 22 years old, and will have a long career ahead of him with the Mariners and will not be a free agent until the conclusion of the 2029 season.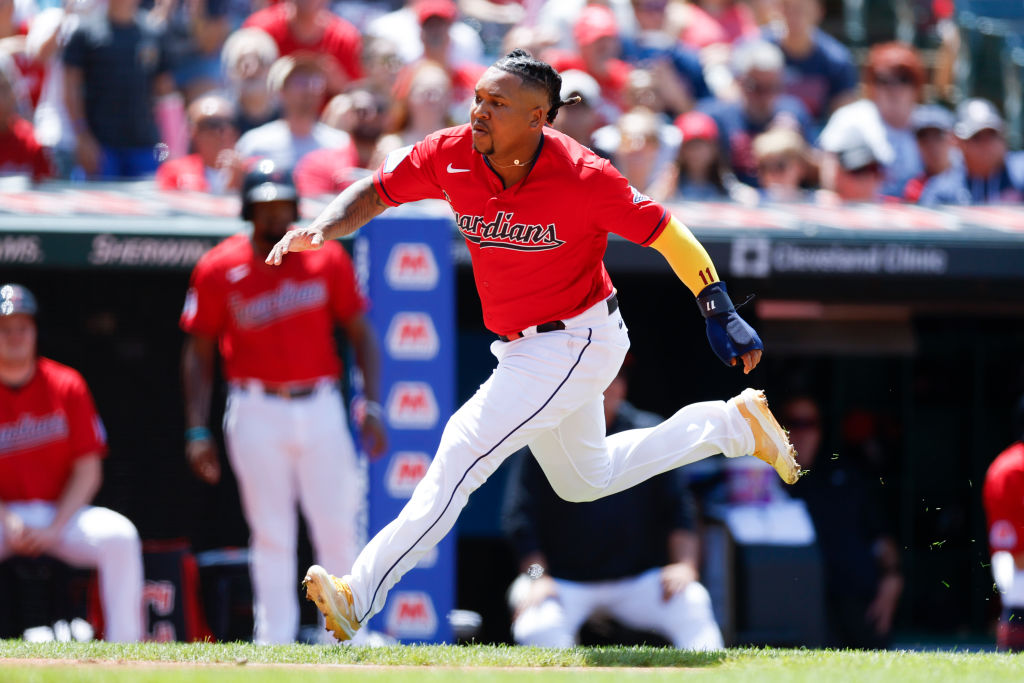 4. Jose Ramirez, 3B, Cleveland Guardians
Jose Ramirez signed with Cleveland as an international free agent back in 2009, and has been one of the best third basemen in baseball since he made his debut in 2013. He is a five-time All-Star and four-time American League Silver Slugger. Ramirez uses his gap-to-gap power to his advantage at hitter friendly Progressive Field in Cleveland, and plays sound defense at third base. Ramirez is signed through 2028, and still has at least one more opportunity to play in the World Baseball Classic for the Dominican Republic in 2026.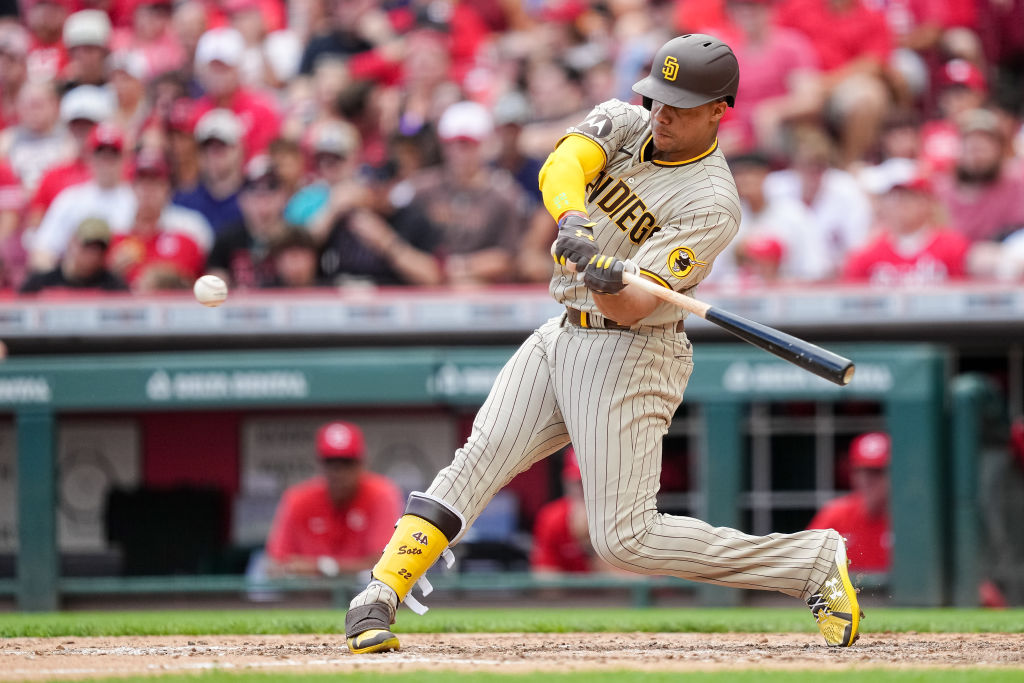 3. Juan Soto, OF, San Diego Padres
The Padres might be having a disappointing season, but Juan Soto is putting up quality numbers. The three-time All-Star leads Major League Baseball in walks and had a 153 OPS+ at the All-Star break, indicating he has been 53 percent better than the average MLB hitter. Soto never had the opportunity to play professional baseball in his home nation Dominican Republic since the Washington Nationals moved him from rookie ball to Double-A Harrisburg in just two years. However, he played for the Dominican Republic in the 2023 World Baseball Classic, hitting .400 with two home runs.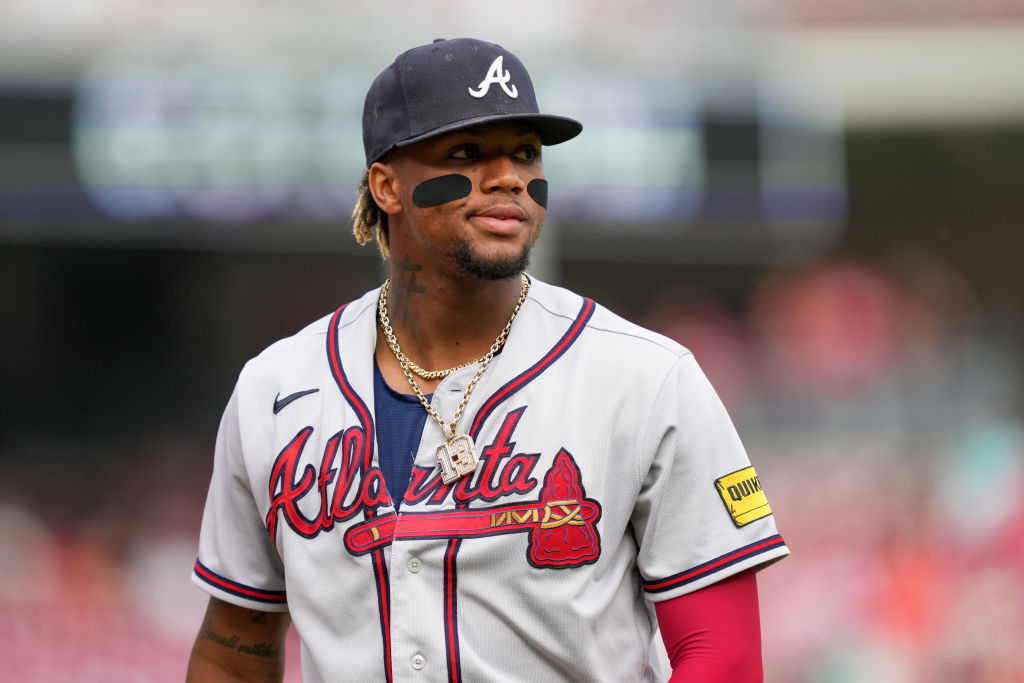 2. Ronald Acuna Jr., OF, Atlanta Braves
If it weren't for the No. 1 ranked player on this list, Acuna would easily take the top spot. The National League MVP candidate leads the NL in stolen bases (41), OPS (.990), OPS+ (162), and total bases (209). Acuna was born in Venezuela, and signed with the Atlanta Braves for $100,000 as an international free agent in 2014. He quickly rose through Atlanta's minor league system and made his MLB debut in 2018. Since then, he has been a rising superstar in MLB despite troubles with injuries.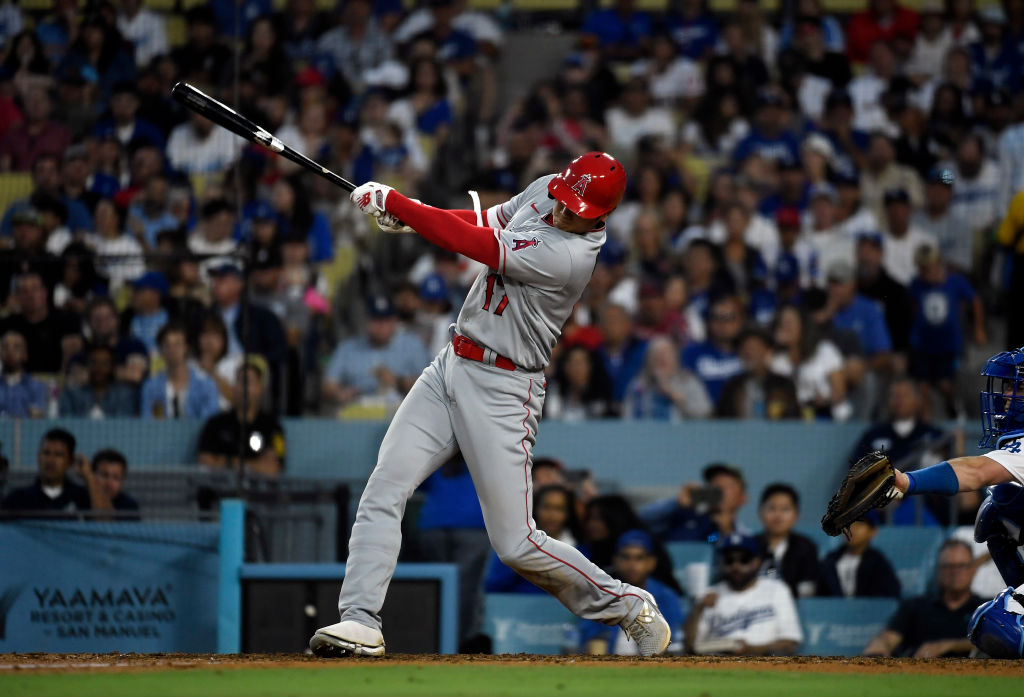 1. Shohei Ohtani, SP, DH, Los Angeles Angels
Was there ever any doubt? Ohtani was not only the best internationally born player at the MLB All-Star Game, but also the best overall player. He played five seasons for the Hokkaido Nippon-Ham Fighters of Nippon Professional Baseball in Japan. Ohtani signed with the Los Angeles Angels in 2017 after being posted by the Fighters, and won the 2018 AL Rookie of the Year Award. At the 2023 All-Star break, Ohtani had a 1.050 OPS and 32 home runs. On the mound Ohtani had a 3.32 ERA and 132 strikeouts in 100.1 innings pitched. Incredible numbers on both sides of the ball.