Aroldis Chapman of the Kansas City Royals pitches against the St. Louis Cardinals in the eighth inning at Busch Stadium on May 30, 2023 in St Louis, Missouri. (Photo by Dilip Vishwanat/Getty Images)
By Conor Liguori
World Baseball Network
The Major League Baseball trade deadline is less than two months away, and the rumor mill is starting to heat up. Contending teams in both the American and National League will look for one move that can help push them into the postseason, or perhaps lead them to the World Series.
Jorge Soler, the Most Valuable Player in the 2021 World Series for the Atlanta Braves, is a perfect example of a trade deadline move panning out. Soler was traded from the Kansas City Royals during the 2021 MLB trade deadline and proceeded to bat .300 with three home runs in the World Series to help Atlanta defeat the Houston Astros in six games.
Now that the MLB season is 60-plus games in, here are five players who should see their name floating around the rumor mill, and potential suitors for their services.
5. Aroldis Chapman – LHP, Kansas City Royals
Chapman lost his command completely last season with the New York Yankees, walking a career-high 6.9 batters per nine innings while striking out a career-low 10.7 batters per nine innings, but has found the strike zone in 2023 with Kansas City. He has his strikeouts per nine back up to 15.3, and has not given up a home run in 22.1 innings pitched. The seven-time All-Star will be a free agent at the conclusion of the season, and plenty of teams could be interested in having the hard throwing lefty in the back of their bullpen come playoff time.
Potential Suitors: The New York Mets and Minnesota Twins could be good fits for Chapman, as both teams have a single left-handed pitcher in their respective bullpens.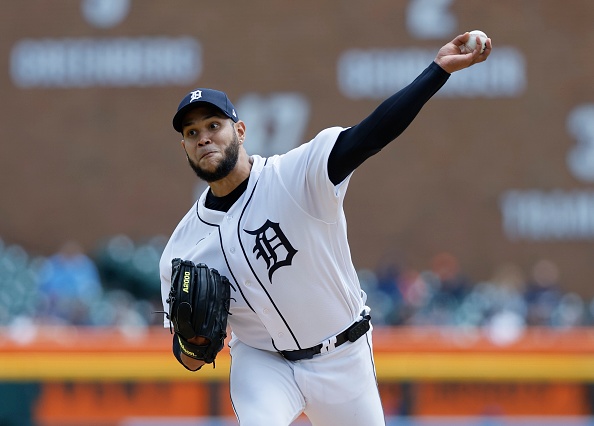 4. Eduardo Rodriguez, LHP, Detroit Tigers
The Detroit Tigers are within five games of first place in a weak American League Central division, but there is skepticism that they will remain in the race down the stretch. Rodriguez is having the best season of his career to date, leading the MLB with a 200 ERA+, and has 67 strikeouts in 67.2 innings pitched. Although he is signed through 2026, he may be a better fit for a team that is looking to win this year rather than sometime down the road. Detroit could use Rodriguez's outstanding first half of the season to secure a prospect or two from a contending team.
Potential Suitors: The Baltimore Orioles are looking to make the postseason for the first time since 2016, and adding a veteran piece like Rodriguez at the deadline can help them accomplish that achievement. The Los Angeles Dodgers could also use starting pitching help, as offseason acquisition Noah Syndergaard has a 7.16 ERA. 
3. Joc Pederson, OF, San Francisco Giants
Pederson is a capable defensive outfielder, but has mainly started games as San Francisco's designated hitter. The 32-year-old was recently reinstated from the injured list after missing three weeks with a hand injury, but can still provide power from the left side. Like Aroldis Chapman, Pederson will be a free agent at the end of the season, and if the Giants find themselves out of the race in the next month, General Manager Pete Putila should receive plenty of calls about the left-handed hitter. Pederson has hit five home runs in 30 games for the Giants this season, and has an OPS+ of 133, indicating he has been 33 percent better than the average MLB hitter.
Potential Suitors: The New York Yankees desperately need a left fielder, and Pederson's swing is made for Yankee Stadium's short porch in right field. The Texas Rangers could also be a fit. Their starting left fielder, Robbie Grossman, is hitting just .237 on the season.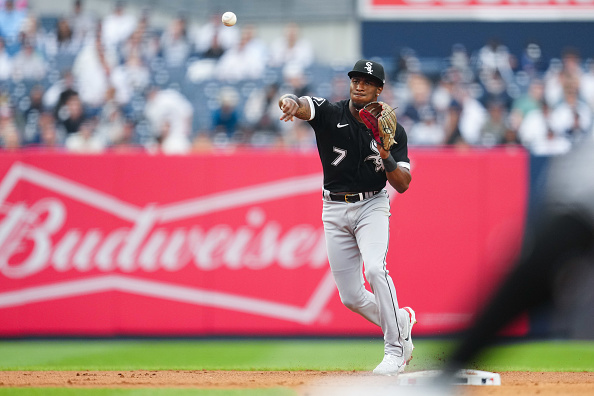 2. Tim Anderson, SS, Chicago White Sox
After losing Jose Abreu to the Houston Astros in free agency, it would be devastating for White Sox fans to see Tim Anderson sent elsewhere, but anything is possible when your team continues to play below expectations. On paper, the White Sox look like a team that should at least be in contention for a Wild Card spot, but if the season ended today they would not make the postseason. Anderson has struggled this year at the plate with just a .623 OPS in 45 games, and his sprint speed is in just the 40th percentile according to Baseball Savant.Com. However, Anderson has shown he can put up big numbers at the dish, leading all of Major League Baseball with a .335 batting average in 2019.
Potential Suitors: The Atlanta Braves may be in the market for an everyday shortstop,  someone they can sign to a multi-year deal once the season concludes. The Miami Marlins may also be interested in Anderson if they maintain their winning ways and shortstop Joey Wendle continues to struggle with the bat.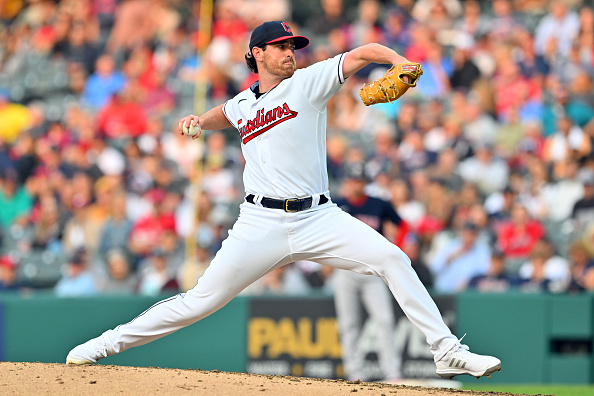 1. Shane Bieber, RHP, Cleveland Guardians
The 2020 American League Cy Young winner has seen his strikeout numbers decrease by a significant margin this season, with just 55 in 80.2 innings. Just one season ago, Bieber struck out 198 in 200 innings. It is unclear if the Guardians will even consider taking offers for the starting pitcher, but there might never be a better time than now. Although his numbers are on a decline, he is still able to limit home runs and pitch deep into ball games. If those areas of his game can remain consistent, it can be very valuable for contending teams looking for starting pitching depth.
Potential Suitors: Bieber could help out the Philadelphia Phillies' rotation, which heavily relies on Zach Wheeler and Aaron Nola to excel on the mound once every five days.The Texas Rangers could also be a fit due to the recent news that Jacob deGrom will need Tommy John surgery and miss the remainder of the season.