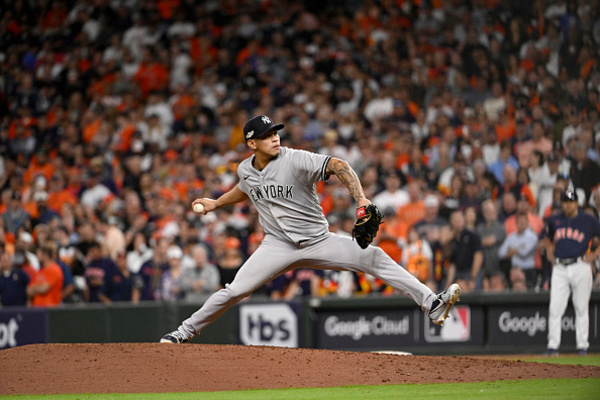 By Matthew Tallarini
World Baseball Network
Nicaragua will play in the World Baseball Classic for the first time when they take the field on Saturday against Puerto Rico at 12 p.m. at Loan Depot Park in Miami on Fox Sports 1.
While Nicaragua has several players with Major League Baseball experience on their roster for the World Baseball Classic, manager Sandor Guido will have to find a way to compete with teams have rosters full major leaguers in Pool D.
Starting pitcher Erasamo Ramirez, closer Jonathan Loaisiga, and journeymen major leaguer J.C. Ramirez will be huge contributors to the Nicaragua pitching staff during Pool D in the World Baseball Classic. Nicaragua will have to battle its test against the Dominican Republic, Venezuela, and Israel during pool play after entering the field from the World Baseball Classic Qualifier from last October, beating Brazil 3-1 to earn a berth onto the grandest stage at Estadio Rod Carew in Panama City, Panama.
Nicaragua prepped for the World Baseball Classic with a similar roster to the Central American Qualifiers last month, where they qualified for the Central American and Caribbean Games in San Salvador, El Salvador. That event will be held from June 25 to July 1 at Santurnino Bengoa National Ballpark.  
In their first exhibition game against the New York Mets Wednesday, Nicaragua won 2-0. Scherzer started for the Mets and went three innings, giving up two earned runs, one of the runs being Cheslor Cuthbert's solo home run to center field in the top of the second inning. The Nicaragua pitching staff pitched six no-hit innings until Mets highly-ranked prospect Ronny Mauricio singled on a ground ball to second base against relief pitcher Carlos Teller.
The history of baseball in Nicaragua dates back to the 1880s, when American businessman Albert Addlesberg brought the game to the Bluefields region of the country's Caribbean coast. If Nicaragua could pull the unthinkable and be the Cinderella of the WBC, the country could rapidly rise the World Baseball Softball Confederation rankings.
"I felt very excited and very blessed, said J.D. Montes. "It's a blessing to represent Nicaragua. It's something we fought so many years to achieve, and we're finally here along with the opportunity to showcase ourselves and compete against the best level of baseball."
Montes has bounced around the Liga Beisbol Profesional Nacional winter league in Nicaragua, and has the talent to play elsewhere in the world's other professional leagues. During the last winter league season, Montes played for Tren Del Norte and batted .336 playing in 31 games with 145 plate appearances, with three home runs and 16 RBI. Montes was with the Baltimore Orioles in their minor league system in the Dominican Summer League from 2014-17 and at the Single A-Level from 2018-19 before being released.
With a team that may make an interesting run in a tough group, Nicaragua has a serviceable roster players who have been playing throughout the Caribbean Winter Leagues and international tournament events. Nicaragua will have to score early and have consistent, quick innings out of their pitching staff in order to come out of the left side of the win column consistently in Pool D of the 2023 World Baseball Classic.
Nicaragua will play one more exhibition game Thursday against the St. Louis Cardinals at Roger Dean Stadium in Jupiter, Florida at 1:05 p.m. before heading down to Miami for start of the World Baseball Classic on Saturday.