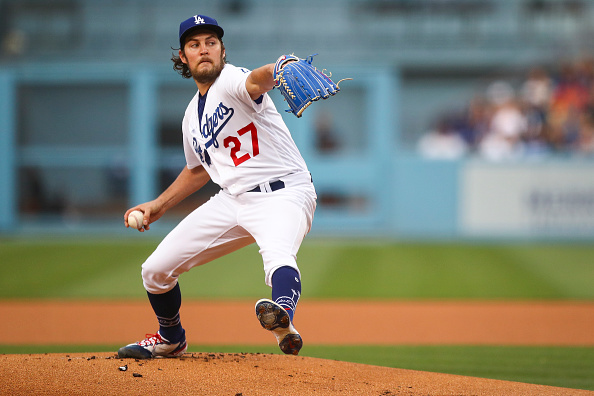 By Conor Liguori
World Baseball Network
Veteran pitcher Trevor Bauer has signed a one-year deal worth $4 million with the Yokohama Baystars of Nippon Professional Baseball in Japan. Bauer was cut from Major League Baseball's Los Angeles Dodgers roster a little over nine weeks ago.
Bauer received a MLB record 324-game suspension in 2021, after breaking the MLB's domestic violence policy. A woman in San Diego filed a restraining order against him, after claiming Bauer turned physically violent with her during, and after, sex. Her restraining order was denied, but two women from Ohio, where Bauer had played for the Cleveland Guardians, also made allegations of their own.
Bauer denied all claims, and noted that any sexual encounters he has had have all been consensual. Neither Bauer nor the women testified in court, as the Los Angeles District Attorney's Office declined to prosecute him.
The 324-game suspension was cut down by 130 games by Martin Scheinman, an independent arbitrator in the MLB Players Association. Bauer served 144 games of the suspension in 2022, and only had 50 games remaining going into the 2023 MLB season. In total, Bauer lost $37.5 million in salary from his three-year, $105 million dollar contract he signed with the Los Angeles Dodgers in the winter of 2020. The Dodgers still owe him $22.5 million for the 2023 season.
Although there were many rumors floating around regarding multiple MLB teams having interest in Bauer's services, no general manager pulled the trigger. The New York Yankees were one team rumored to have interest, whether true or not, but that was shot down quickly after learning that Gerrit Cole and Bauer had bad blood while teammates at UCLA.
Bauer will look to regain his Cy Young ways in Nippon Professional Baseball with the Yokohama Baystars.
"I can't tell you how excited I am to be playing for the BayStars this year," Bauer said in a BayStars press release announcing the signing. "Playing in the NPB has always been a dream of mine and I can't think of a better organization to do it with."
How Trevor Bauer performs on the mound in 2023 with the BayStars may determine if he ever returns to the MLB. In 2021 with the Los Angeles Dodgers, Bauer struck out 137 hitters in 107.2 innings. He had a 2.59 ERA. Just one year prior, he won the Cy Young Award during the Covid-19 shortened season with the Cincinnati Reds.