By Julian Guilarte, Special to World Baseball Network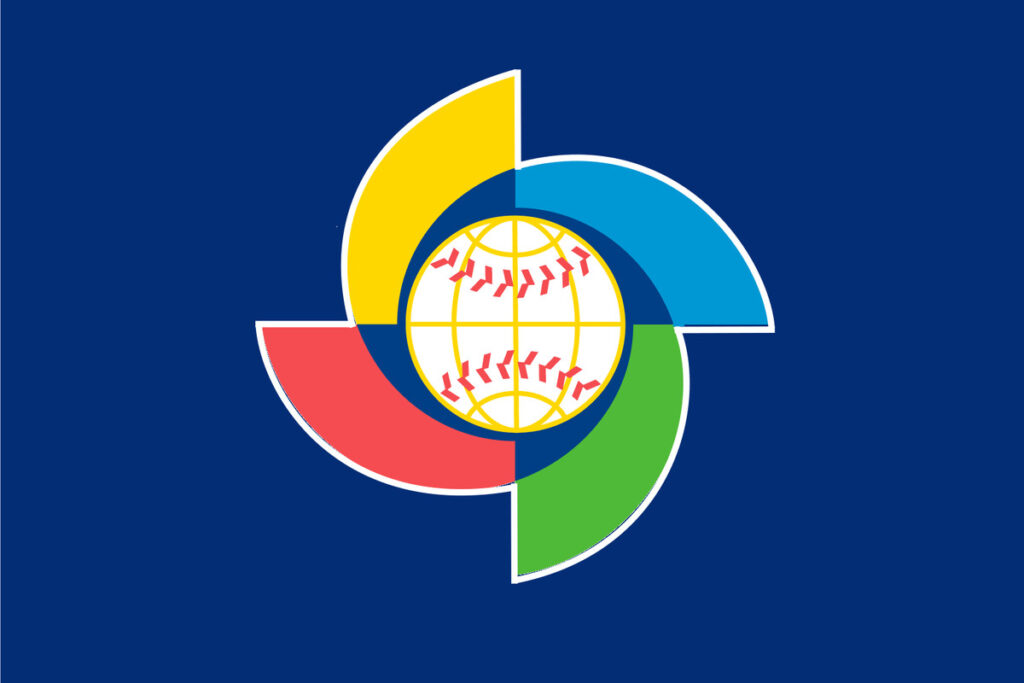 SAN DIEGO, CALIF. – Nelson Cruz was at the Winter Meetings representing the Dominican Republic team in the World Baseball Classic while also looking for a new team to continue his career. Cruz, the general manager of the Dominican Republic, has built a stout squad. He is 42 years old and joked that he was tempted to put himself on the roster.

"It's hard and easy at the same time because we have so many great players," Cruz said. "The hard part is to decide who's going to be the best choice for us to help us win every single game."

He believes that this is the best team that the Dominican Republic has ever assembled, and he might be right. Their starting rotation of Sandy Alcantara, Framer Valdez, Cristian Javier and Luis Castillo is one of the best in the tournament. Alcantara just won the Cy Young, Valdez has the most consecutive quality starts ever, Javier pitched in two combined no-hitters, and Castillo had an ERA under 3.00 this past season. Their bullpen is also formidable with Emmanuel Close, Gregory Soto, Rafael Montero and Seranthony Dominguez.

"It would mean everything if we don't get the championship, it's a failure for our country," Cruz said.

The Dominican Republic prides itself on its baseball tradition. The Latino nation is very proud and wants bragging rights throughout the entire world. They've arguably had the best collection of talent in the MLB within the past few years. Cruz is adopting a mindset of "championship or bust." With the roster he put together, you can't blame him and the county for their strong feelings toward winning it all.

"It's really tempting. I want to play, but we have players better than I. I'm part of the 50-man roster," Cruz said.

He admitted we would have a tough time cracking the lineup. Some starters that stand out are Julio Rodriguez, Juan Soto, Jose Ramirez, Manny Machado and Vladimir Guerrero Jr. Devers is the DH and the bench is led by Wander Franco, Ketel Marte and Teoscar Hernandez. It would take an extreme emergency to call Cruz into action, but I'm sure he could still knock one out of the park. Cruz is hoping to continue his MLB career next season.

"Some teams have already contacted me so hopefully we can sign and have a team," Cruz said.

He had a down year in 2022, hitting 10 home runs for Washington, but there are some teams willing to give him another shot. Cruz has 459 career home runs, 1,302 RBI and an OPS of .859 in his MLB career. Nelson has two goals in mind: to watch his country win the WBC and get one last shot in the big leagues.

Judge Giant Saga – The false report of Aaron Judge going to the San Francisco Giants flipped the Manchester Grand Hyatt, site of the MLB Winter Meetings, upside down. Of course, Judge would end up signing back in the Bronx for nine years and $360 million.The New York Yankees needed to get the deal done because they would've been in a horrific place without him. They also reunited with reliever Tommy Kahnle on a two-year deal worth $11.5 million.

Mets Handle Pitching – Justin Verlander signing with the Mets as a free agent was the first big move of the meetings. He signed for two years and $86 million with a vesting option for a third year. Verlander just won the Cy Young, but he'll be 40 years old when Opening Day rolls are around. They also signed Jose Quintana to a two-year deal for $26 million. Quintana is currently the only lefty in their rotation.

Padres Unlimited Money – Judge and Trea Turner each left $40 million dollars on the table from the San Diego Padres. Turner ended up going to Philadelphia with an 11-year deal worth $300 million. The Padres did land another shortstop, Xander Bogaerts, for 11 years and $278 million. The Padres really wanted to put on a show in their own city.

Red Sox Woes – The Red Sox lost out in the Bogaerts sweepstakes, but they did sign Japanese outfielder Masataka Yoshida to a five-year, $90 million deal. They also signed veteran closer Kenley Jansen for two years and $32 million.

Cardinals Get Contreras – The Cardinals struck a deal with Wilson Contreras for five years worth $87.5 million. This move will give the St. Louis a huge boost and a further leg up in the NL Central. Their offensive production will see a huge increase, but the defense may take a huge step back. Contreras has big shoes to fill replacing the legend are Yadier Molina.