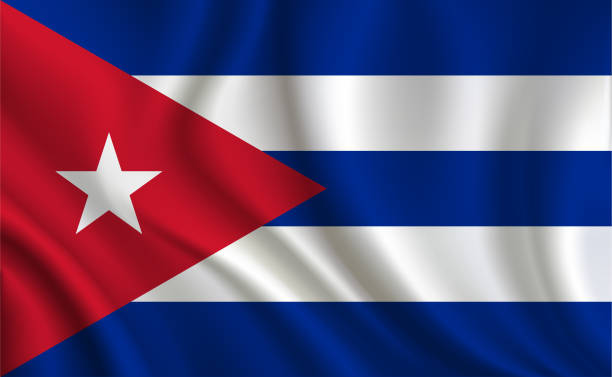 World Baseball Network
12-31-22
Cuba's baseball history is among the richest in the world, with a long tradition that goes back to the late 19th century. Many Cubans have starred in the United States and elsewhere in the world, while countless others have remained in Cuba and starred there.
Here are the top 10 Cuban players of all time according to World Baseball Network.
10. Orestes "Minnie" Minoso – Cuban Leagues, 1945-47; Negro Leagues, 1947-49; Cleveland, 1949, 1951; Chicago (A.L.), 1951-57, 1960-61, 1964, 1976, 1980; St. Louis, 1962; Washington, 1963.
Minoso's MLB debut with Cleveland in 1949 made him the first Black Cuban to play in the major leagues. He appeared in 1948 games in the majors over 20 seasons, and when his days as an everyday player in the majors were over, he played another eight seasons in Mexico. The White Sox, and later, the Northern League's St. Paul Saints, brought him in for cameo appearances that made him the only player to appear in MLB games in six decades and in a professional baseball game in eight decades. The Golden Days Era Committee put Minoso into the Hall of Fame in 2022.
9. Luis Tiant – Cleveland, 1964-69; Minnesota, 1970; Boston, 1971-78; New York (A.L.), 1979-80; Pittsburgh, 1981; California, 1982.
A three-time All-Star, Tiant is remembered for his hesitation delivery, where he'd turn toward second base and pause before dealing the ball to the plate. In the year of the pitcher, 1968, he went 21-9 for Cleveland, posting a 1.60 ERA and an ERA+ of 186, a FIP of 2.04 and a WHIP of .871. He won 20 games in a season three more times in Boston, and threw 187 complete games in 573 starts.
8. Livan Hernandez – Florida, 1996-99; San Francisco, 1999-2002; Montreal/Washington, 2003-06, 2009-11; Arizona, 2006-07; Minnesota, 2008; Colorado, 2008; New York (N.L.), 2009; Atlanta, 2012, Milwaukee, 2012.
Just two years after escaping Cuba through Venezuela, Livan Hernandez was pitching on baseball's biggest stage, winning Games 1 and 5 of the 1997 World Series for the Marlins on his way to winning both a ring and the World Series MVP. He finished second in the N.L. Rookie of the Year Award voting in 1997 and was an All-Star in 2004 and 2005.
7. Christobal Torriente – Cuban Leagues, 1912-18; Negro Leagues, 1919-32.
Torriente was known as "the Babe Ruth of Cuba," and in 1920, Torriente out-slugged Ruth when the Sultan of Swat and the New York Giants visited Cuba to play nine exhibition games against Almendares. Behind the bat of Torrienete, Almendares won the series five games to four. He was elected to the Baseball Hall of Fame in 2006 by the Committee on African-American Baseball.
6. Tony Perez – Cincinnati, 1964-76, 1984-86; Montreal, 1977-79; Boston, 1980-82; Philadelphia, 1983.
A corner infielder who drove in 1,652 runs to go along with 2,732 career hits, Perez was a seven-time all-star and won back-to-back World Series with Cincinnati. He ranks second in RBI during the 1970s, behind teammate Johnny Bench, and was singled out by Reds manager Sparky Anderson as the leader of the Big Red Machine. Perez was voted into the Hall of Fame in 2000 on his ninth ballot.
5. Jose Mendez – Cuban Leagues, 1907-16; Negro Leagues, 1908-26.
Mendez was one of the most dominant pitchers of his era, both in Cuba and in the Negro Leagues in the United States. In 1908, Mendez fired 43 scoreless innings in two games against the Cincinnati Reds and two games against a minor league all-star team. As a member of the famed Kansas City Monarchs, he won the 1924 Colored World Series and was inducted into the Hall of Fame in 2006 after being voted in by the Committee on African-American Baseball.
4. Tony Oliva – Minnesota, 1962-76.
Oliva, the 1964 A.L. Rookie of the Year, appeared in eight All-Star Games, won a Gold Glove in 1966, and finished second in the A.L. MVP balloting twice. He led the A.L. in hits twice and won three batting titles in the junior circuit, won two World Series as a member of the Twins' coaching staff, and was put into the Hall of Fame in 2022 by the Golden Days Era Committee.
3. Omar Linares – Cuban National Series: Vegueros, 1985-93; Pinar del Rio, 1992-2002. NPB: Chunichi, 2002-04.
Linares is the best Cuban player since the 1959 Cuban Revolution who did not appear in the major leagues, though word of his greatness escaped Cuba nonetheless. In 16 seasons in the Cuban National Series, Linares torched opposing pitching, hitting .384/.524/.666 with 172 home runs in 773 games over 16 seasons. While his numbers for Chunichi in NPB were a little more pedestrian (he posted a triple slash line of .246/.327/.387), to only look at Linares' professional stats wouldn't do the corner infielder justice, as he won Olympic gold medals in 1992 and 1996; Pan American Games gold medals in 1991, 1995, and 1999; Baseball World Cup gold medals in 1990, 1994, and 2001; and a Goodwill Games gold in 1990.
2. Rafael Palmeiro – Chicago (N.L.), 1986-88; Texas, 1989-93, 1999-03; Baltimore, 1994-98, 2004-05.
A four-time All-Star and three-time Gold Glove winner, Palmeiro is one of only seven players with 3,000 hits and 500 home runs. He led the A.L. in hits in 1990 and in runs scored in 1993. The end of Palmeiro's career drew controversy, though. After fellow Cuban Jose Canseco identified him as a steroid user in his 2005 memoir, Palmeiro testified before the U.S. Congress, saying, "Let me start by telling you this: I have never used steroids, period. I don't know how to say it any more clearly than that. Never." Less than five months later, Palmeiro tested positive for steroids and was suspended for 10 days. He returned to the Orioles' lineup for seven more games before his major league career ended.
1. Martin Dihigo – Player: Negro Leagues, 1923-36, 1945; Cuban Leagues, 1922-32, 1935-1940, 1945-47; Mexican League: 1937-44, 1946-47, 1950; Venezuelan League, 1932-34. Manager: Negro Leagues, 1934-35; Venezuelan League, 1952-53.
Nicknamed "el Immortal" and "el Maestro," Martin Dihigo's 30-year career saw him play for 17 different teams in four countries, and his renown earned him elections into five different halls of fame. Former Los Angeles Dodgers general manager Al Campanis said that Dihigo was a better player than Willie Mays or Roberto Clemente. Hall of Famer Johnny Mize remarked, "He was the only guy I ever saw who could play all nine positions, manage, run and switch-hit."
Dihigo starred in the Negro Leagues, posting a career slash line of .340/.416/.598, though his career statistics may be incomplete. He played baseball year-round, returning to Cuba and, later in his career, venturing to Mexico to play winter ball. He was inducted into the Hall of Fame in 1977 by the Negro League Committee.