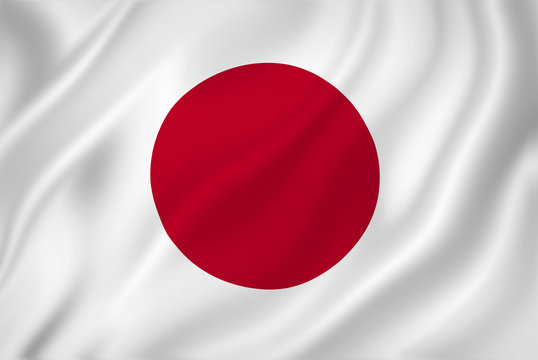 Matthew Tallarini
Chief Correspondent
World Baseball Network
Dec. 30, 2022
Japan has built a tremendous baseball history over the past century, developing some of the world's best players, many of whom stayed in Japan and never touched a major league field in the United States.
The NPB didn't start play until the 1950 season with 15 teams, and eight of the teams during its first year came over from the Japanese Baseball League (JBL), which was labeled as a professional league from 1936 to 1949.
The first Major League player to come over from Japan was pitcher Masanori Murakami. On Sept. 1, 1964 he made his debut with the San Francisco Giants. Sxity-four players from Japan have played in the major leagues, including seven Japanese-born players who were on active rosters in the past 2022 season.
*Denotes Active Player
10. Hideo Nomo – NPB: Kintetsu Buffaloes (1990–94). MLB: Los Angeles, (N.L.), 1995–98, 2002-04; New York (N.L.), 1998; Milwaukee, 1999; Detroit, 2000; Boston, 2001; Tampa Bay, 2005; Kansas City, 2008.
Nomo's career in Japan would be such an eye opener to see how well he was going to transfer over his mechanics to the United States. Before entering the Major Leagues in 1995, Nomo was a five time all-star from 1990-1994. He won the 1990 Pacific League Rookie of the Year, Pacific League MVP, Pitching Triple Crown, Best Nine Award, and the Eiji Sawamura Award during his first professional season. During his rookie year in the major leagues, he was an All Star, the N.L. Rookie of the Year, and strikeout leader in the 1995 season. He threw two career no-hitters, one each in 1996 and 2001. Nomo was inducted in the Japanese Baseball Hall of Fame in 2014.
9. Hitoki Iwase – NPB: Chunichi Dragons, 1999–2018.
Iwase holds the record for most saves in the history of the NPB at 407 and was aJapan Series Champion in 2007. A 10-time NPB All Star (2000-2001, 2003, 2005-2007, 2010-2013), Iwase led the NPB in saves five times, in 2005, 2006, 2009, 2010, and 2012. His 46 saves broke the single season saves record in NPB in 2005, a year after he won a bronze medal in the 2004 Summer Olympics. He'll likely be inducted into the Japan Baseball Hall Of Fame in the near future.
8. Daisuke Matsuzaka – NPB: Seibu Lions, 1999–2006; Fukuoka SoftBank Hawks, 2015–16; Chunichi Dragons, 2018–19; Saitama Seibu Lions, 2021. MLB: Boston, 2007–12; New York (N.L.), 2013–2014.
Dice-K was a masterful pitcher during his time in Japan, winning the Pacific League Rookie of the Year Award in 1999. He led the NPB in wins from 1999 to 2001, was the strikeout leader in 2000, 2001, 2003 and 2005. He won the Best Nine Award in NPB from 1999 to 2001 and was a seven-time Mitsui Golden Glove Award Winner from 1999 to 2001 and then from 2003 to 2006. He won two Japan Series, in 2004 with Seibu and in 2015 with Fukuoka, which complement his World Series Championship in 2007 with Boston. Dice-K pitched in the first two World Baseball Classics, earning MVP honors in both, which Japan won back-to-back in 2006 and 2009, and was selected as part of the All-World World Baseball Classic Team in 2006 and 2009.
7. Norichika Aoki* – NPB: Yakult Swallows/Tokyo Yakult Swallows, 2004–11, 2018–Present) MLB: Milwaukee Brewers, 2012–13; Kansas City, 2014; San Francisco, 2015; Seattle, 2016; Houston, 2017; Toronto, 2017; New York (N.L.), 2017.
Aoki has been one of the best hitters in NPB for a long period of his playing career. Aoki has been an eight-time NPB All-Star from 2005 to 2011 and again in 2018. A Japan Series Champion in 2021 and a three-time Central League batting champion in 2005, 2007, and 2010, he won the 2005 Central League Rookie of the Year Award. The 2017 Meiyukai Hall of Fame inductee has reach the 2,000 total hit mark in his professional career, combined between MLB and NPB. Aoki represented Japan in the 2006 and 2009 World Baseball Classic, winning two titles.
6. Hideki Matsui – NPB: Yomiuri Giants, 1993–2002. MLB: New York (A.L.), 2003–09; Los Angeles (A.L.), 2010; Oakland, 2011; Tampa Bay, 2012.
During his NPB career, Matsui was a nine-time All-Star from 1994-2002. A three-time Japan Series Champion in 1994, 2000, and 2002, he also won the Japan Series MVP in 2000. He was the Central League MVP during the 1996, 2000, and 2002 seasons, and won the Best Nine Award eight times from 1995 to 2002. Matsui announced his arrival in MLB with a grand slam in his first at-bat, and was a two-time All-Star in 2003 and 2004. He was a World Series Champion and the 2009 World Series MVP. Combined between NPB and MLB Matsui has the most home runs than any other player to play in both leagues at 507 and leaving his mark out of NPB in 2002 with a lifetime batting average of .304 and 889 Runs batted in during his nine year career in Japan. He was inducted into the Japanese Baseball Hall of Fame in 2018.
5. Masaichi Kaneda – NPB: Kokutetsu Swallows, 1950–64; Yomiuri Giants, 1965–69.
Kaneda is the NPB's all-time wins leader with 400. From 1951 to 1964, Kaneda won 20-plus games each season as a starting pitcher for the Swallows and led the NPB in strikeout 10 times. Kaneda was a three-time ERA leader during his 19 seasons, and pitched two no hitters and a perfect game during the same season in 1957. Kaneda was inducted into the Japanese Baseball Hall of Fame in 1988.
4. Isao Harimoto – NPB: Toei Flyers/Nittaku Home Flyers/Nippon Ham Fighters, 1959-75; Yomiuri Giants, 1976–79; Lotte Orions, 1980–81.
Harimoto had one of the best batting averages in the history of NPB, hitting at a .319 clip for his career. He was the 1959 Pacific League Rookie of the Year and 1962 Pacific League MVP. He is part of the 3,000 hit club, swatting 3,085 hits during his 22-year career, which is still an NPB league record. He was an 18-time All-Star Selection from 1960 to 1964 and 1966 to 1978, a 16-time Best Nine Award Winner (1960-70, 1972-74, 1976, & 1977), and a seven-time batting champion (1961, 1967-70, 1972, & 1974). He was inducted into the Japanese Baseball Hall of Fame in 1990.
3. Katsuya Nomura – NPB: Nankai Hawks, 1954–77; Lotte Orions, 1978; Seibu Lions, 1979–80.
Nomura is second on the all-time home run list in Japan with 657 home runs and also second all-time in career hits in NPB at 2,901. He was a two-time Japan Series Champion in 1957 and 1964. He won the NPB Triple Crown in 1965. Nomura was a nine-time Home Run leader in 1957 and from 1961 to 1968, and lead the Pacific League in RBI from 1962 to 1967 and again in 1972. He was an All-Star series MVP in 1972 and 1997 and won the Best Nine Award 19 times from 1956 to 1968, 1970 to 1973, 1975 and 1976. He was inducted into the Japanese Baseball Hall of Fame in 1989.
2. Ichiro Suzuki – NPB: Orix BlueWave, 1992–2000; MLB: Seattle, 2001–12; New York (A.L.) 2012–14; Miami, 2015–17; Seattle, 2018–19.
A 1996 Japan Series Champion, Ichiro has the most hits combined between NPB and MLB of players who have played in both leagues, with a total of 4,367 career hits. His lifetime average in NPB is .353 and in a 19-year MLB career, Suzuki batted .311. Ichiro was a seven-time All-Star in Japan from 1994 to 2000 and a 10-time All-Star in the MLB from 2001-2010, and broke the MLB single season hits record during the 2004 season with 262, passing George Sisler of the St. Louis Browns mark of 257 set during the 1920 season. He won the Gold Glove Award 17 times combined between NPB and MLB. He was the A.L. Rookie of the Year in 2001 as well as the stolen base leader and batting champion the same year. He was a season MVP combined three times in the Pacific League from 1994 to 1996 and the 2001 A.L. MVP. He is only the second player to win the MVP and Rookie of the Year in the same season; the first player was Fred Lynn of the Boston Red Sox in 1975. Ichiro has also won the World Baseball Classic during the 2006 and 2009 tournament, and will get the call to Cooperstown along with his home country's hall of fame museum in the Tokyo Dome in the near future.
1. Sadaharu Oh – NPB: Yomiuri Giants, 1959-80.
Oh made his professional debut on April 1, 1959, and has the most home runs in professional baseball history with 868. He was an 11-time Japan Series Champion during his playing career and won the NPB Triple Crown in 1973 and 1974. He also holds the NPB record for the highest on base plus slugging percentage at 1.079 and first among runs batted in at 2,170. Oh was inducted into the Japanese Hall of Fame in 1994.